How Senior Protection Helped Save A Life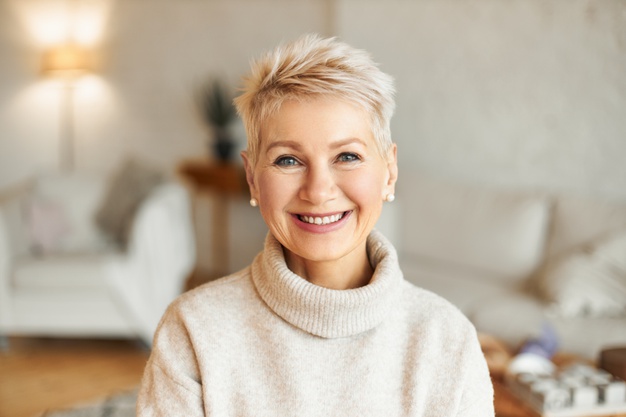 Hi my name is Glen Campbell and I proudly work for Alarm Guard Security, a company
that offers protection to businesses, families and seniors across Canada.
My current role as the leader of the operations and sales departments allows me to
share in the day to day operations and progress of all the departments currently under
the Alarm Guard banner. Diyprotection.ca and SeniorProtection.ca for example are two
companies that were launched by Alarm Guard Security years ago to allow for growth
and national coverage of our services and expansion.
The story I would like to share today is regarding the impact that one of our companies
(Senior Protection) has made on a special customer's life. Even though I always
believed that my career with AG has been rewarding and impactful to all our customers
through the different levels of protection that we offer, what I am about to show you
simply confirms my belief and energizes me to continue my journey.
My day traditionally begins with a quality check on all our internal departments and my
intent is to always get a smile from the staff one way or another so we can all start on a
positive note. My approach has always been to lead by example, so on the morning of
the last day of May I answered a few incoming calls from our Senior Protection
department, and one of the calls was the beginning of a miracle.
It was a true blessing to answer the call and speak with Heather Spicer of Prince
George, BC on that morning.
Anyways, enough with my story, here is her testimonial of the events that lead to her
miracle.
---
Date: Mon, 18 Jan 2021 16:05:52 -0800
From: Heather Spicer <xxxxxxxxxx@gmail.com>
To: gcampbell@seniorprotection.ca

Hello Glen:

Hoping you get this on Monday as I would like to start your week off on a
happy note.

Had been thinking of getting a personal alert system of some sort for a
while especially after I fell in the parking lot when my walker caught an ice
chip and went flying. This tore my rotator cuff which takes forever to heal.

Watching tv one night in late May I saw an add for the Senior Protection
System and the number to call for more information.

I called and after talking with you I ordered one. It arrived the first Friday in
June, so I put it on immediately after reading the enclosed pamphlets. I felt
safe when out walking but was still careful.

Sitting in my chair two days later watching tv I felt something hit my back
and it continued to feel like a 2x4 being pushed into the back. I got up, tried
to stretch, walked a bit but it got worse so I pushed the button on my
device. Before I had finished talking with the assistant the ambulance
people took over and took me by stretcher to the hospital as I was having a
heart attack.

From there I was flown to St. Pauls in Vancouver where, on my birthday,
they operated. When done the staff sang happy birthday to me.

Thank you, Glen for my device. I wear it daily and charge it at night. Many
have asked me about it but they are not following through to order one.

My neighbour got a different brand which only works in the house and had
a heart attack on her patio. She somehow got into the house and pushed
her device. Not me, my GPS goes where I go!

Sincerely,
Heather Spicer
Prince George, B.C.
End of email
---
I cannot express how happy I am that Heather was properly taken care of in her time of
need during her emergency with the assistance of our mobile alert device and service.
Thank you so much Heather for sharing your story, let's take a quick look at the events
that occurred on our end that lead up to her emergency.
Heather called our office on thursday morning, we spoke for around 30 minutes
regarding our product, service and pricing. She was pleasantly surprised with what we
had to offer and immediately decided to process the order.
After gathering her information, medical concerns, emergency contacts and other
important information, I explained how we will process, program and ship the device at
our earliest opportunity and in many cases the customer can receive it as early as the
next day. I still remember when she chuckled and said "no worries i will expect it next
week sometime".
After thanking Heather for choosing Senior Protection I proceeded to send her
information to our administration department for secure processing. Approximately ten
minutes later her payment information was verified by our credit department which sent
an approval for a new device to be programmed and tested by our service department.
This process usually takes around 2 hours and if the testing and setup is complete by
4pm then it is processed and shipped by the 5pm pickup for overnight delivery.
Thankfully everything was completed in time for Heather Spicer and our logs show it
was complete by 3:50pm and sent the same day.
As mentioned in Heather's email she received the parcel the next day mid afternoon.
After reading our easy guide and a quick call with our activation department she was
ready and fully protected within 15 minutes of receiving it.
What makes this a true miracle is that everything was completed in a timely manner
with dedication and care by our different departments that were vital to getting Heather
setup and processed the same day.
The moment Heather decided to take action and claim her independence the wheels
began to spin into action and with so did many moving parts in order to have the device
prepared and sent within 24hrs. The fact that the shipping company was able to cross 5
provinces (Ontario to BC) is another miracle of its own.
Thank you for taking the time to read our story and if we can ever help you, your
parents, family and friends or even your local business owner then please do not
hesitate to contact us.
AT ALARM GUARD SECURITY BY SENIOR PROTECTION WE DO WHAT WE DO
BECAUSE IT IS THE MOST REWARDING FOR EVERYONE INVOLVED…
1 866 416 0838
Kind regards,
Glen Campbell
Alarm Guard | Senior Protection | DiyProtection.ca