Fire and Smoke Detection for Small Businesses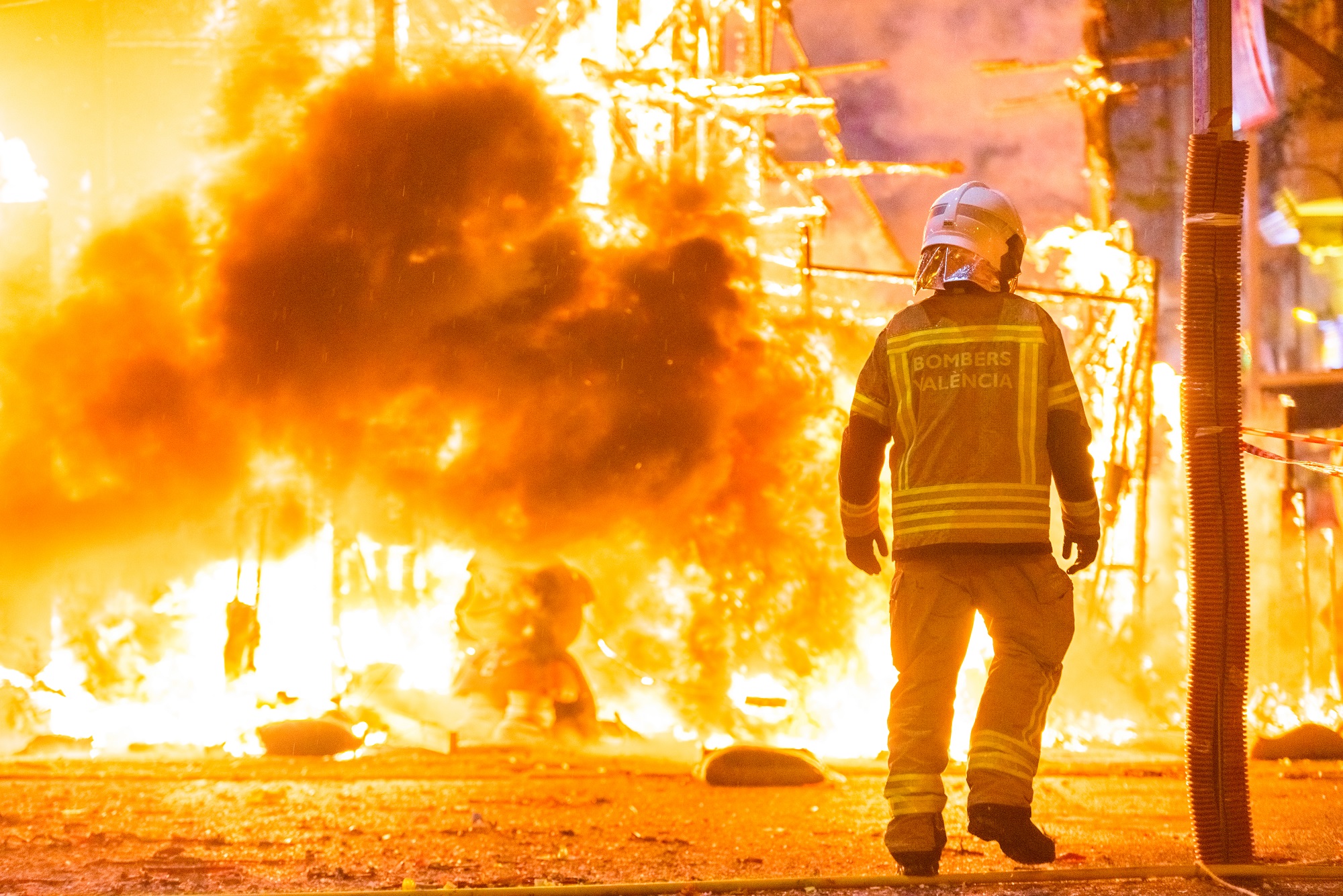 Picture this: It's a quiet evening at your small business, and everything seems perfectly normal. But then, a small spark in the backroom starts a fire. Without early detection, this spark can quickly turn into an uncontrollable blaze, putting lives and property at risk.
Here's where the hero of our story comes into play early fire and smoke detection. It's not an exaggeration to say that these systems can be lifesavers. There are many reasons to have a smoke detector so let's start with the most important ones:
1. The Race Against Time: Fire spreads at an astonishing speed. In just a matter of minutes, a small flame can engulf an entire room, leaving little time for escape or intervention. Early detection systems, like those offered by Alarm Guard, act as your vigilant sentinels. They don't wait for the fire to become visible or produce smoke; they sense it at its inception. This invaluable head start can mean the difference between a minor incident and a catastrophe.
2. Protecting Lives: Many small business, your most precious asset is your people—your employees and customers. Early detection systems are designed to trigger alarms and alerts the moment they sense smoke or a rise in temperature. This early warning not only gives everyone a chance to evacuate safely but also allows for a swift response from emergency services.
3. Minimizing Property Damage: A fire can devastate not only lives but also your business property, inventory, and equipment. With early detection, you increase the chances of containing the fire before it spreads extensively. This can significantly reduce the damage and the associated financial losses.
4.  Compliance and Peace of Mind: While compliance with local fire safety regulations is crucial, early detection goes beyond the legal requirements. It offers you peace of mind, knowing that you've taken proactive steps to protect your business and everyone associated with it. Alarm Guard's fire and smoke detection systems are designed with both safety and compliance in mind.
Early detection isn't just a feature of fire and smoke detection systems; it's their core purpose. They serve as your silent guardians, working tirelessly to keep your small business safe. In the unpredictable world of fires, these systems provide the crucial advantage of time a precious commodity when it comes to safety.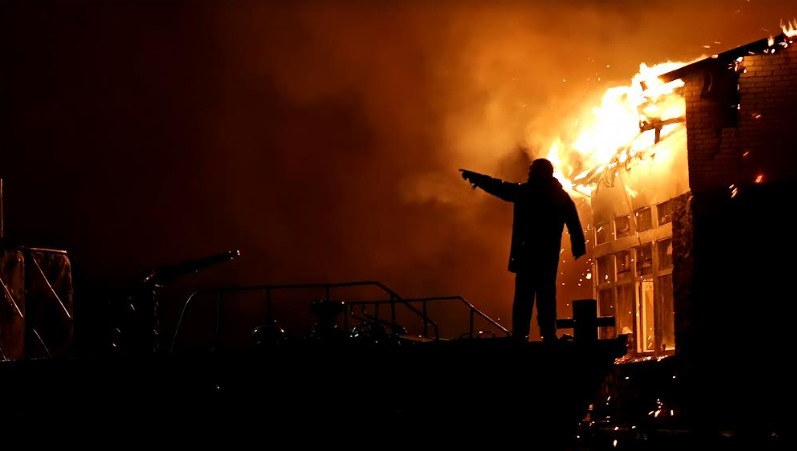 Choosing the Right Fire and Smoke Detection System:
When it comes to fire and smoke detection, one size does not fit all. Before you start shopping for a fire and smoke detection system, it's essential to understand your specific needs. Consider the size and layout of your business, the nature of your operations, and the potential fire risks. Are you a small office, a restaurant, a retail store, or a manufacturing facility? The answers to these questions will help you determine the most suitable system.
Fire and smoke detection systems come in various types, including ionization, photoelectric, heat detectors, and multi-sensor systems. Each type has its strengths and weaknesses. Ionization detectors are good at detecting fast, flaming fires, while photoelectric detectors excel at detecting slow, smoldering fires. Heat detectors are ideal for areas with high dust or fumes. Multi-sensor systems combine multiple detection methods for comprehensive coverage. 
Additionally, another factor you need to consider is whether you want a wired or wireless system. Wired systems are typically more robust and reliable but may involve more installation work. Wireless systems, on the other hand, offer flexibility and ease of installation. Your choice will depend on your business's layout and your preference for aesthetics and convenience.
Of course, budget considerations are essential. It's vital to strike a balance between affordability and quality. Keep in mind that a fire and smoke detection system is an investment in safety, and cutting corners may not be the best approach. Also, factor in maintenance costs and make sure you're committed to regular checks and tests to ensure the system's effectiveness.
Choosing the right fire and smoke detection system is not a one-size-fits-all process. It requires thoughtful consideration of your business's unique needs and a close look at the available options. 
Installation and Maintenance Tips:
Now that you've selected the perfect fire and smoke detection system for your small business, it's time to ensure it works flawlessly day in and day out. Proper installation and regular maintenance are the keys to reliability. Here are some essential tips:
Professional Installation:

While some may be tempted to tackle the installation themselves, we strongly recommend professional installation. Experts like us have the experience and knowledge to position detectors strategically, ensuring maximum coverage and accuracy. We also know how to integrate the system seamlessly with your existing setup, minimizing disruptions to your business.

Test Regularly:

Once your system is in place, regular testing is vital. Most systems have a built-in testing feature that allows you to check if the detectors are functioning correctly. Then you should test your system at least once a month to ensure it's in optimal working condition.

Battery Replacement:

If your fire and smoke detectors use batteries, remember to replace them as needed. Low battery levels can compromise the system's performance. Many modern detectors have long-lasting batteries, but it's essential to stay vigilant and replace them promptly when necessary.

Keep Detectors Clean:

Dust, cobwebs, and debris can accumulate over time and interfere with a detector's ability to sense smoke or heat. Regularly clean detectors by gently vacuuming or dusting them to keep them in top shape.

Stay Informed:

Stay informed about the manufacturer's recommendations and any updates or recalls related to your specific detectors. Alarm Guard provides ongoing support and ensures that your system remains up to date and compliant with safety standards.

Emergency Response Plan:

Having a clear emergency response plan in place is just as important as installing the system. Ensure that your employees are aware of the system's operation, evacuation procedures, and emergency contact information. Regular drills can help everyone understand what to do in case of a fire or smoke alarm.
By following these installation and maintenance tips, you'll ensure that your fire and smoke detection system operates at peak efficiency, providing you with the early warning and protection you need. Remember, your system is your first line of defense, and a well-maintained system can make all the difference when it matters most.
Integration with Security Systems:
Your fire and smoke detection system is a crucial component of your small business's safety net. But what if we told you that it could be even more powerful when integrated with your broader security systems? Here's why this synergy is a game-changer.
Integration allows your fire and smoke detection system to communicate seamlessly with other security elements, such as burglar alarms and surveillance cameras. When a fire or smoke event is detected, the entire system can swing into action. For instance, the cameras can start recording, and the alarm can trigger, alerting you and the authorities simultaneously. This quick response can make a significant difference in minimizing damage.
Central Control Panel: Having a central control panel for all your security systems simplifies management. You can monitor and control everything from one location or even remotely through a mobile app. This level of convenience ensures that you're always in the loop, whether you're at the business or away.

Enhanced Security: The integration of fire and smoke detection with your broader security systems provides comprehensive coverage. It means you're not just safeguarding against fires but also deterring burglaries and ensuring a swift response in case of any emergency.

Cost Efficiency: While integration offers enhanced security, it doesn't necessarily mean higher costs. In fact, it can lead to cost savings in the long run. With a centralized system, you reduce the need for multiple monitoring services and streamline maintenance efforts.
The comprehensive coverage provided by this integration not only safeguards against fires but also enhances overall security, deterring burglaries and ensuring rapid responses to emergencies. Moreover, it can lead to cost efficiencies by reducing the need for multiple monitoring services and streamlining maintenance efforts. It's a smart investment that not only protects your business but also your peace of mind.
Your safety is an ongoing commitment, and Alarm Guard is here to walk that path with you. We don't just provide equipment; we offer expertise, support, and a promise to be there when you need us.
Our team is ready to assist you, ensuring that your safety remains our top priority. Your small business deserves nothing less than the best protection, and we're here to make that a reality. Call us at 1 866 282 3331 and ask to speak with our commercial security manager for more information. 
Stay safe, stay secure, and remember, Alarm Guard is your trusted partner in safeguarding what matters most.