Garage Doors, Commonly Overlooked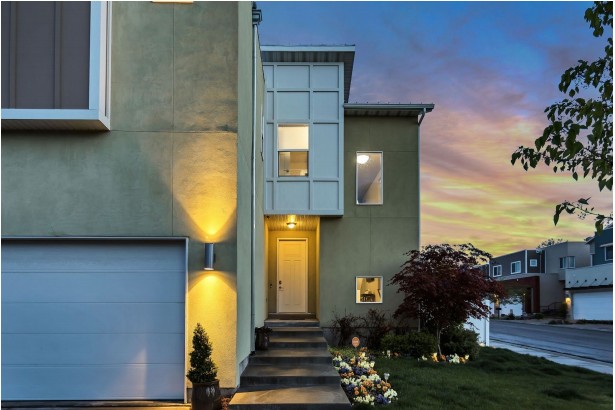 You might be wondering how and why overhead garage doors are regularly overlooked when people have security alarm systems installed in their home. The fact that the door is locked and secured gives that false sense of protection that it cannot be penetrated. Unfortunately this is a common oversight and i am about to tell you why.
Would you believe that it takes less than 8 seconds for a skilled burglar to breach an overhead garage door with nothing more than a coat hanger ? You might think your safe because you have an automated opener, but it only makes for a quicker intrusion. The YouTube videos and information articles online show clear and concise evidence of how this occurs. Let me explain the quick version.
Garage Doors, Commonly Overlooked
Garage doors have a safety release mechanism that can be easily tripped from outside your door. Gaining entry is done by threading a coat hanger or hooked piece of wire and pulling the emergency latch. Hard to believe but it's true, burglars can gain entry through your garage in under 8 seconds. Once inside, they can make as much noise, take as much time to break your inside door giving them entry into your home. Unfortunately tools found inside a normal garage could actually aid the burglar in this process.
How To Fight Back Against Garage Intrusions
Many people and security companies will offer you the protection of your inside garage door protecting your home but leaving your garage vulnerable. 
Here are two options that customers have to help protect their garage from intrusion: 
Overhead Tilt Sensor: A wireless sensor that is placed on your overhead door to detect when it is being opened. In the event that it is opened while your security system is in an armed state, it will cause the alarm to go off and notify the monitoring station. If you have a more recent alarm system with smartphone app access, you can be notified every time your overhead garage door is opened even when it is not armed. 
Smart Garage Doors: An automated device that will enable you to open and close it from anywhere in the world through your smartphone. A smart hub installed to your door opener that gives you full automation. You might be thinking how does this protect it ? Well, in addition to opening and closing the garage through your app you can set up instant alerts and notifications that will give you total control and peace of mind.
Most companies do not offer or include the garage tilt sensor in your package and can cost as high as $159 plus taxes each.
If you are interested in securing your home including your garage give Alarm Guard Security a call at 1 866 282 3331 and mention this article to receive the garage door tilt sensor ABSOLUTELY FREE when you order any of our security solutions. 
For more information please visit Alarm Guard Security 
Alarm Guard Security is a proudly owned and operated Canadian security and automation company that is an authorized master dealer with ADT by Telus. Currently AG protects families across Canada and continues it's growth for the past 15 years. 
Call Today !! 1 866 282 3331