Smart Homeowners Invest In Protection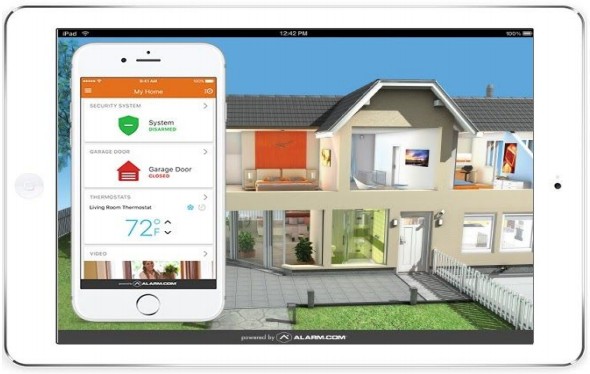 Families across Canada are beginning to take a stand and realize the true dangers of the current rise in crime every year. Statistics show many things over time, but one thing is very clear and present in our daily lives. Danger, it comes in many shapes and forms and the end result is usually serious injury or even death.
Everyday many of us attempt to ignore these threats, perhaps out of fear or ignorance, but when something happens to the imaginary bubble we live in, it becomes a rude awakening. The truth is the actual danger or threat could have possibly been reduced or even avoided if we only accepted the reality of the world we live in.
There is a way to live without fear, but until we accept and recognize that we won't be confident until we can say "we did" instead of the usual words "we should have" or "we could have". The one thing we can all agree on is that history cannot be changed, only created. Everyday we create history, so why not start by planning and protecting our future for the people and property we care about.
Some people believe protection comes in the form of insurance such as protecting their purchase of a car through auto insurance. Others feel it comes through the knowledge of martial arts or self defence. These statements are not wrong as there is a form of protection in both, but they only pertain to individual threats and ideas. Let's talk about protection on a larger and wider scale and for what matters most to many of us.
PEACE OF MIND PROTECTION
Protecting ourselves against car accidents or personal threats are absolutely a necessity, but how about our homes and family members who live in them. Allow me to be clear, I am not speaking of insurance where a sum of money will be paid in the event of a tragedy. No, I am expressing the value of protecting your home and loved ones from the events of tragedy. This means pro actively taking action by planning and protecting what matters most against the clear and present dangers.
The world we currently live in demands that we educate ourselves, loved ones and even our homes against the potential threats that exist. If your home is outfitted with an outdated alarm system or not even having one at all ? It's time to stand up and take charge by educating your home with the most current smart home protection available.
Let's face it, we need to be 10 steps ahead of the burglars, attackers or life threats rather than being behind the eight ball.
Smart Security Saves Time, Money & Lives..
Get peace of mind that you deserve by saving the precious seconds in the event of a disaster. A smart home security system will give you live results that notify you instantly on what is happening in and around your home.
Check out only a 2 examples between smart home security and outdated alarm systems in the event of emergencies.
House Fires
With a smart home system that includes a smoke/heat device, your family will be notified through your smartphone immediately and at the same time your security monitored station receives the signal. This saves crucial time in the event of a real emergency which has a higher potential for saving lives. Every second counts when someone's life is at stake.
An outdated alarm system does not have instant communication with the customer or the central monitoring station. It requires a phone line for communication and can cause delays which can cause a ripple effect from the moment it occurs to having responders to your home.
Burglary
A smart home security system can alert you as soon as the door opens through an instant notification even when the system is not armed. When it is armed a signal is sent with a pending alarm, so unless a code is entered the alarm will proceed even if communication is broken by smashing the keypad or power.
An outdated security system relies on a few systematic events to occur before the signals can be sent to authorities. Such as a pending alarm and a code not being entered after a designated time allowing intruders more time to cut off communication and avoiding signals to monitoring stations.
This is only 2 of the reasons why homeowners are taking action and upgrading their security systems to avoid disasters. These reasons alone are enough to make anyone make the call for change, but the truth is I have 54 more important reasons. But that will be left for another blog coming soon.
Contact Alarm Guard Security, a company dedicated to protecting families across Canada. With offices coast to coast and the power of ADT by Telus you can rely on the peace of mind protection you and your family deserve.
1 866 282 3331
Call Now, It Could Save Your Life..