Elevate Your Building with Our Intercom Systems
Intercom systems are ideal for Residential and Commercial communication between entry doors, rooms, or offices. With over 20 years of experience in intercom installation in the greater Toronto Area, Alarm Guard Security can help you choose the most efficient and practical system for your application.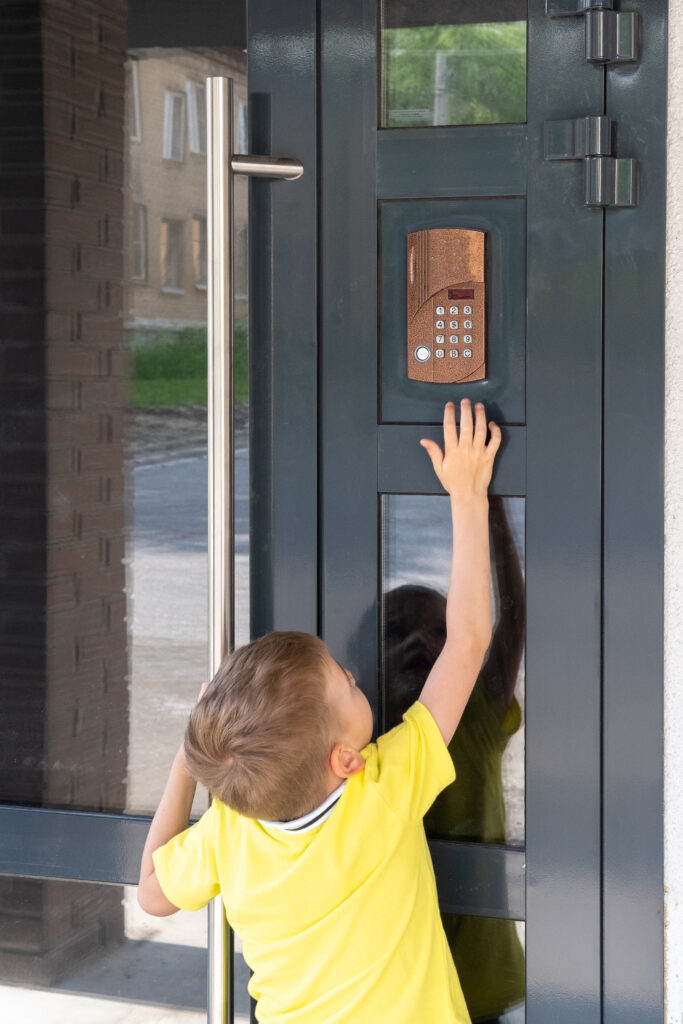 How Intercom Systems Work?
Intercom systems play a crucial role in enhancing communication and security within buildings. These systems typically consist of a network of interconnected devices, often strategically positioned at various points throughout the building.
They enable seamless two-way communication between different areas or rooms, making it easy for residents, employees, or visitors to connect with one another. When a person at one intercom station initiates a call, the system transmits the signal to the designated recipient, whether it's another intercom station, a central control unit, or even a mobile device.
This facilitates efficient communication for various purposes, including relaying information, coordinating activities, or confirming access.
Modern intercom systems often include video capabilities, allowing users to not only communicate verbally but also visually, which is especially valuable for identifying visitors or confirming the identity of individuals seeking access.
Some advanced intercoms can integrate with access control systems, providing an additional layer of security. Through these systems, authorized individuals can remotely grant or deny access to a building, reinforcing security measures.
Request A Free On-Site Consultation
Are you looking to provide added security to your building with multiple units or tenants?