Touchless, Cloud-Based Access Control Systems
Alarm Guard Security has been protecting businesses in Canada for over 20 years with our Smart Business Alarm systems and Access Control services. Our convenient keyless access can be activated with a wave of your hand or with mobile unlock anywhere in the world.
Hands-Free –  Smartphone Enabled  –  Cloud Based  –  Real-Time Reporting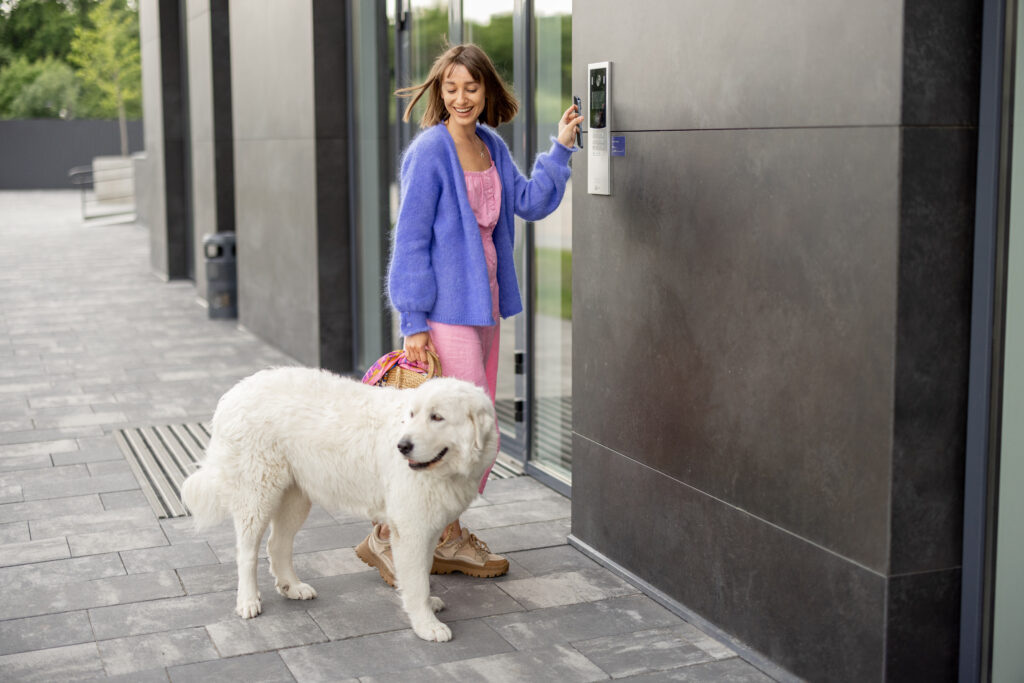 Location Services Include: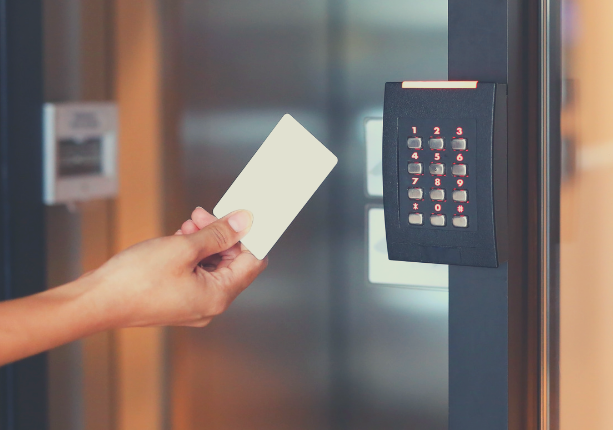 Access Control systems consist of readers, control panels, decision modules, communications networks, work stations, and databases. 
The user displays the credentials to the reader (in the form of a card, keyfob, or even smartphone access) which is connected to an access control panel. If the credentials are authorized this will unlock the door, otherwise access is denied entry. 
All data is stored in the database and the history of attempted access is recorded in the cloud for future use. 
Access Control For Businesses
Any physical barrier that can restrict or gain access electronically can be considered an access control point.  A good example would be parking gates, elevators, and double-entry doors.  
Many organizations are monitoring and controlling access to specific areas for their offices and buildings. This prevents the need for rekeying of doors due to lost or stolen keys.  
Electronic access control systems allow businesses to monitor and control access to multiple buildings and offices. This feature allows employees to access multiple offices and buildings as needed depending on the access granted .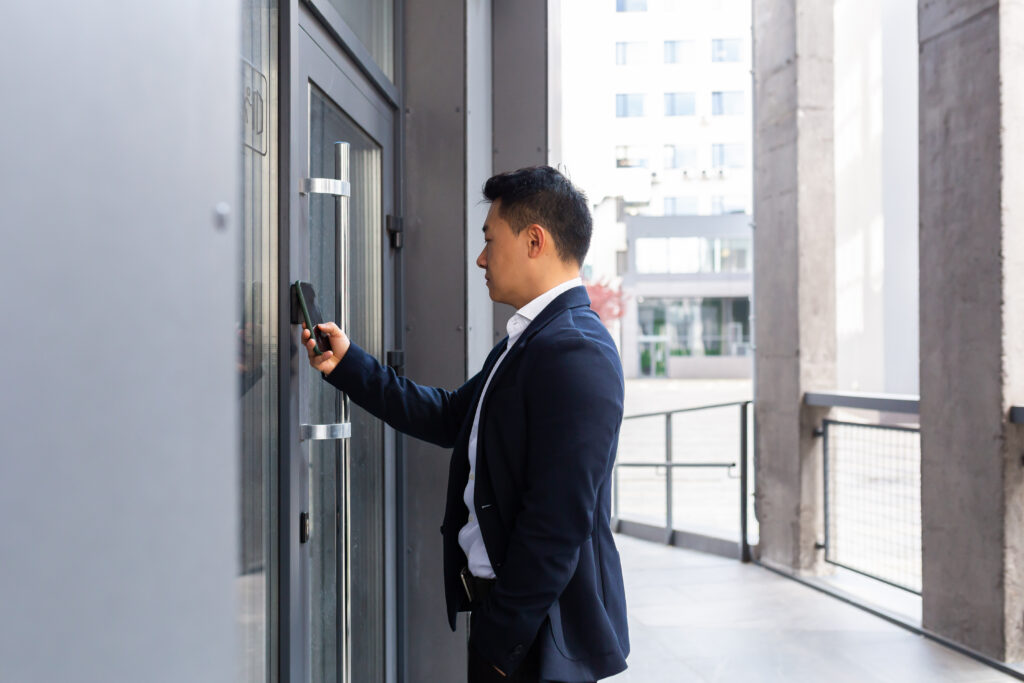 RECIEVE A FREE SECURITY SYSTEM
GET A $1200 VALUE SECURITY SYSTEM FOR FREE* WITH THE PURCHASE OF AN ADT SECURITY MONITORING PACKAGE.
*With $99.00 Customer Installation Charge and purchase of alarm monitoring services. See Important Terms and condition to this offer below.