Is Safety On Your New Year's Resolution List?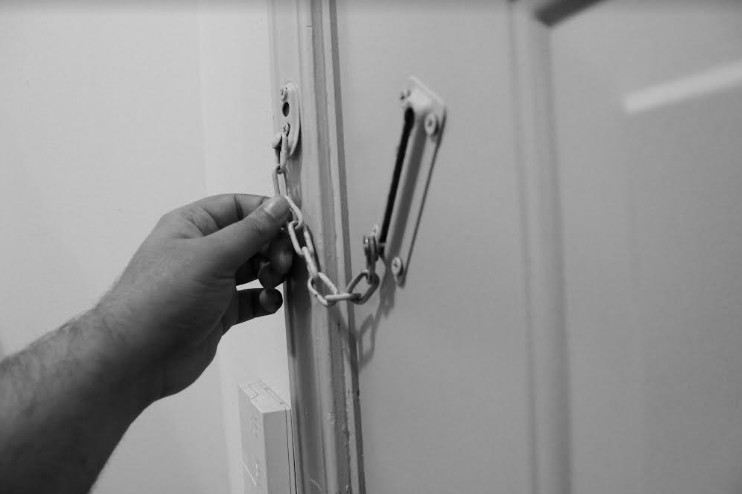 When the clock strikes midnight on December 31, what will you be thankful for from 2021 ? More importantly what have you learned and will apply to your New Year's resolution list for 2022.
If there's anything that we have all learned in 2021, it's not to take our health and safety for granted. The increase of burglary break ins, home invasions and house fires continue to rise and draw a major concern to our safety in 2022.
The current pandemic has definitely taken a toll on our mental & physical health, we have all encountered the  sudden change in many of our working habits and daily routines that we have become accustomed to pre pandemic. As hard as it may seem, the importance of our safety and well being should now be on the forefront.
How Do We Prioritize Our New Year's Resolutions ?
One important thing to do is to remember all the good things that may have happened in 2021 and truly be thankful. As humans we tend to dwell on the bad things and get caught up in the negative trap. I'm not saying to forget the hardships, simply put them aside for an hour and this will allow you to reflect on the positive experiences you may  have had.
A true reflection may help you put things into perspective so you can make educated resolutions for the new year with a clear and positive mindset. How can we remember a beautiful picture that was taken in previous years when we have only seen half of it. By taking a good look at 2021 through reflection will allow you to come to the realization  of what it really was and how it has affected you.
Positive Mindset Equals A Positive Change
So now that you have a clear mind and a full understanding of what your experiences were in 2021, you are ready to take action and leap into the future with a positive goal set (New Year's Resolutions).
If you are still drawing a blank, allow me to jot down some important subjects that should not be overlooked, and they may just help to get you started with your hope for change.
Top Ten
1. Health (Stop smoking, Start Exercise etc)
2. Family (Make time for them, or visit distant relatives)
3. Safety (Ensuring you put in place more safety measures)
4. Money (Make more money, possible retirement etc)
5. Donate (Commit to donating to your favorite charities)
6. Good Will (Helping others around your neighbourhood)
7. Travel (Take that much needed vacation?)
8. Education (Read more books, take a course etc)
9. Home (Do that much needed renovations or clean up)
10. Attitude (Be more kind to others, respectful
I have scoured the web and found the above commitments to be the most popular among New Year's Resolutions. With that in mind, allow me to take a moment and analyze the importance of how one can directly affect the rest if not considered properly.
Two of the top ten important topics should always supersede all others as it will directly affect them, if they are not planned or at the very least considered for the future.
Health is among the most important for anyone, without drawing attention and taking important measures how can we enjoy what life truly has to offer. With that in mind, unfortunately I would not be able to help as it comes in many forms and how the cards are dealt to us. However, this is something that should always be at the top of your list on any given day as it will affect the rest of your life and term.
Let's Talk Safety – This Is My Language
I was introduced to safety and security around 14 years ago when I decided to make a career change from HVAC to Home Security.
Looking back this was the best decision of my life and career. I was privileged to work in the different sectors it offered ( Installation, Sales, Marketing and Management) and has allowed me to really respect the importance of Safety & Security.
How can one measure safety and security ? First you need to start with your home and daily routine. Are you alone or do you have a family to think about ? What elements do you need protection from ? Where can you get the best protection at the best possible price and service ?
Allow me to introduce you to Alarm Guard Security. Chances are if you live in Canada we are your local TELUS trusted provider. The reason for that is we have been protecting families in Canada for over 19 years and have become one of the largest home security service providers covering Canada coast to coast.
Enough with the pleasantries let's talk security and what should be on your list this year.
Did you know that obtaining a smart home security system for your home is easy on the pocket book and most likely your best investment ? A smart home security system can help manage your life and safety concerns right through your smartphone. Protection and detection from home invasions, Fire safety concerns, flooding and so much more…
Here is our total protection package that I like to call ( everything including the kitchen sink). 🙂 The reason I call it this is because our security system can detect and alert you for a flood, hence the kitchen sink..
Listen, give us a call and mention you read this blog and you will receive our total package for only $249.00 when you allow us to protect you for at least 3 yrs.
Receive The Following when you sign up for our Control + Video monitoring package:
7 inch Smart Keypad
3 Door Sensors
1 Motion Sensor
1 Smoke Detector
1 Flood Detector
1 Smart Video DoorBell
TELUS yard sign
TELUS window decals
Over $1,200.00 in free equipment, free installation and the ability to be protected by the leading smart security company in Canada.
Let Me Ask You Again,
What Is Your New List Of Resolutions This Year ?
Do Yourself A Favor & Call This Number
TODAY.. 1 866 282 3331
Hurry, this offer will expire without notice..
All The Best To You In 2022
From Alarm Guard Security