7 Simple New Year's Resolutions for Safety that Could Save your Life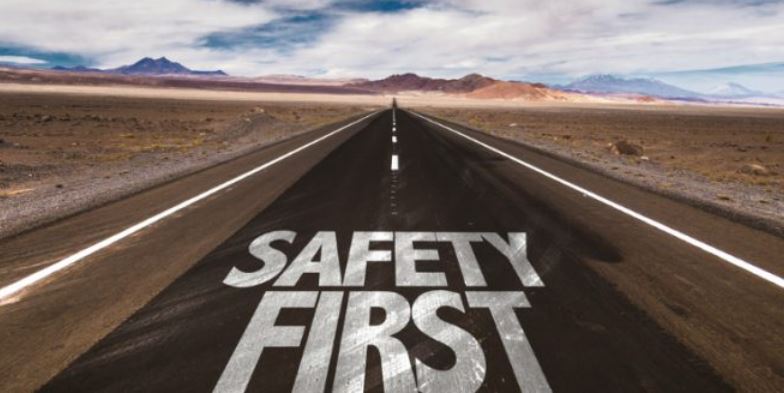 Looking to lose weight? Learn a new language? Pay off your debts? The most common New Year's resolutions are dramatic and difficult, requiring serious commitment and life-altering changes. In terms of safety though, you can greatly improve the security of your home with only a few painless steps. Consider the following resolutions for 2019 – they might just save your life.
Say hello to your neighbours: Not everyone wants to swap recipes or babysit for others on their street, but having a cordial relationship with the family next door can be more helpful than you may think. If nearby homeowners know your household and frequent visitors, they'll be able to identify anyone out of place – such as a potential prowler lurking around your yard.

Lock your front door: Sometimes in the manic moments before leaving the house each morning there's too much to remember and a few things slide. Don't let locking your main door be one of them. Utilize

smart home automation

to secure your entrance from anywhere.

Smoke detectors: It might seem a given that every home is equipped with a working fire alarm. However, no such devices were present in

almost 40% of home fire deaths

over a recent five-year span. Ensure you have a

smoke/heat detector

that also protects against carbon monoxide and avoid becoming a tragic statistic.

Leave a light on: Is your entire home pitch-black when you're out? You may be providing a cover of darkness for a burglar. Use

voice control

on your ADT smartphone app to control the lights and illuminate rooms when you find yourself running late. You can even easily set your lights to turn on automatically if your system detects any prowlers.

Control your electric bill: Technically, we should all adjust the temperature when we're sleeping or out of the house, but it can be tough to remember with an ever-changing schedule. Consider a

Nest Learning Thermostat

to easily control your home's climate wherever you are. It's an easy way to save money in 2019 and while it doesn't affect personal safety, it's an effortless step towards becoming more eco-friendly and helping the planet.

Stop leaving packages unattended on your porch all day: There's no better time to splurge on online shopping than after the holidays when clearance sales are at their best. However, "porch bandits" as package thieves are known, can quickly swipe your goods before you even know they arrived! Use a

doorbell camera

to view activity outside your home and deter burglary.

Countless reports

describe the instant benefits of the device.
Be proactive with elder care: More and more seniors are living independently in their own homes. In fact, it's the plan for more than 90% of the aging population. With this reality comes the risk of injuries and emergencies occurring when older residents are alone. Consider using a medical alarm that can automatically identify emergencies and contact authorities. With 24/7 monitoring, you can erase one worry from your mind.