Designing a Secure Office: Tips for Physical Security Layouts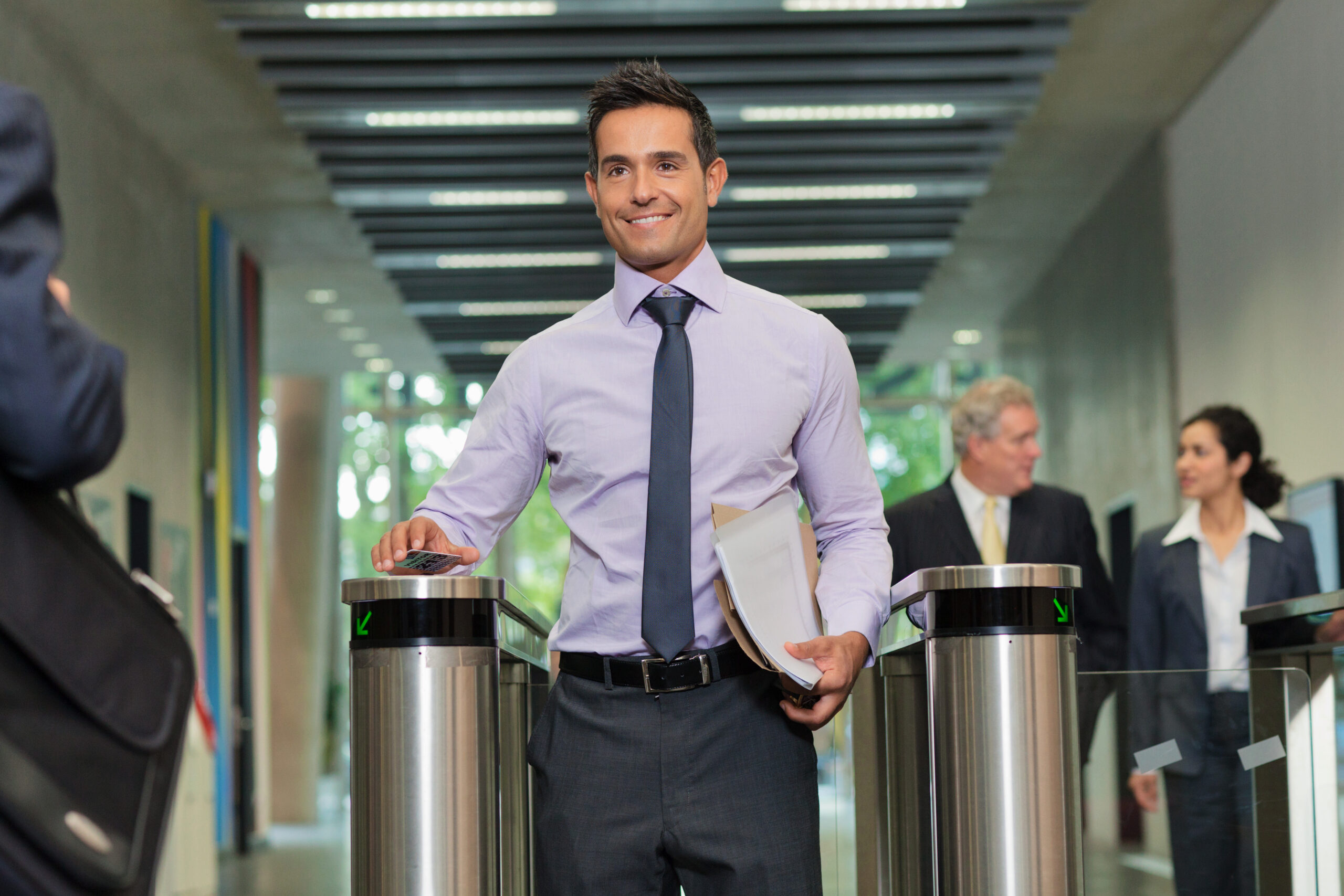 Creating a secure office environment is of paramount importance for Canadian businesses, regardless of their size or industry. The layout and design of your office space play a crucial role in enhancing physical security and safeguarding your employees, assets, and sensitive information.
In this blog, we'll explore essential tips and considerations to help Canadian businesses design an office layout that promotes safety, deters potential threats, and fosters a secure working environment.
Prioritize Entry and Access Points
The first step in designing a secure office layout is to carefully plan entry and access points. Limit the number of entrances and exits, and implement controlled access systems such as key cards, biometric scanners, or access codes. This restricts unauthorized personnel from entering sensitive areas of your office.
Access control systems have become an important part of a majority of businesses currently operating in Canada. Alarm Guard Security offers access control for businesses throughout Canada and can answer any questions you may have regarding how to get started.
Call our toll-free number at 1 866 282 3331
Enhanced Natural Surveillance
Natural surveillance involves designing the space in a way that maximizes visibility, making it difficult for individuals with malicious intent to go unnoticed. Position workstations and common areas in a way that provides clear lines of
sight. Glass partitions, open layouts, and well-placed mirrors can all contribute to natural surveillance.
Secure Sensitive Areas
Identify areas where confidential information, valuable assets, or critical equipment is stored. These areas should have enhanced security measures, including electronic locks, security cameras, and, in some cases, reinforced walls
or barriers.
Emergency Exit Planning
Incorporate emergency exit routes and signage into your office layout. Ensure that exits are easily accessible and well-lit. Conduct regular drills to familiarize employees with evacuation procedures, and make sure exit paths are clear from obstructions.
Visitor Management Systems
For Canadian businesses, maintaining a visitor management system is crucial for security. Implement a check-in process for visitors that involves identification verification and the issuance of visitor badges. This helps prevent unauthorized individuals from gaining access to your office space.
If your business receives walk-in traffic that cannot be monitored through badges then it may be time to invest in a video surveillance system. Alarm Guard Security should be your first choice.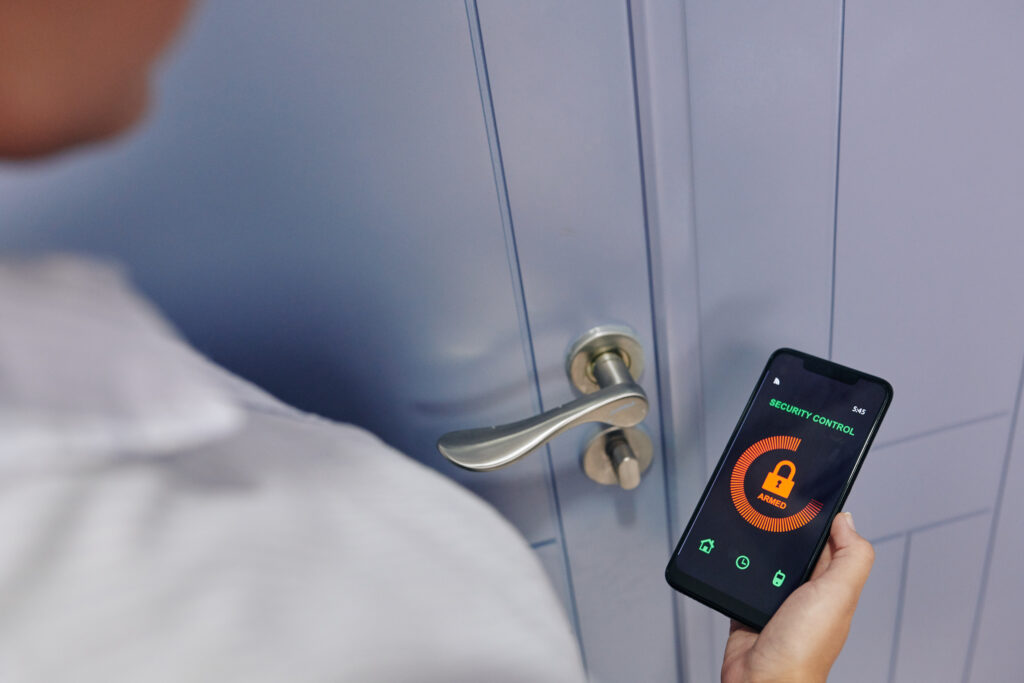 Security Zones and Barriers
For larger businesses, it may be possible to divide your offices into security zones with varying levels of access. This can be achieved through physical barriers such as turnstiles, gates, or access-controlled doors. This approach limits
unauthorized movement within the office.
Lighting and Visibility
Proper lighting is essential for both security and employee well-being. Adequate lighting in parking lots, entrances, hallways, and outdoor areas deters criminal activity and helps employees feel safer when moving through the office at night.
Better lighting can improve the quality of your video footage in the event your business has video surveillance. Great for playbacks and recording as opposed to dark areas that have night vision quality only.
Lockdown Procedures
Develop clear lockdown procedures in the event of an emergency or security threat. Designate safe areas where employees can shelter in place and ensure these locations are known to all staff members. Always ensure to follow provincial and federal guidelines concerning safety in implementing areas such as these.
Security Technology Integration
Integrate security technology such as surveillance cameras, intrusion detection systems, and alarms into your office layout. Place cameras strategically to cover vulnerable areas and blind spots.
Video surveillance can be placed inside as well as outside your business for maximum exposure. Motion-triggered events and notifications can be sent directly to your manager's or business owner's cell phone.
Employee Training and Awareness
Educate your employees about the importance of security and how they can contribute to maintaining a secure environment. Training sessions on recognizing suspicious activity, using access control systems, and following security protocols can empower your staff to be active participants in security efforts.
The power of being aware and prepared can make a big difference when confronted with an emergency or a breach in the security environment.
Designing a secure office layout for your Canadian business involves a combination of thoughtful planning, technological integration, and employee involvement.
By prioritizing access control, natural surveillance, and emergency preparedness, you can create an environment that promotes safety, minimizes risks, and provides peace of mind for both your employees and clients. Remember, security is an ongoing process, so regularly review and update your security measures to stay ahead of potential threats.
Contact Alarm Guard Security today for more information on smart business solutions that can help keep your business secure.
1 866 282 3331
Author: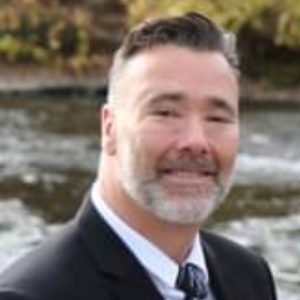 Glen Campbell
Technical Director, of Canadian Sales, Operations at Alarm Guard Security Services based in North York, Ontario.