Is it safe to buy a home in an up-and-coming neighbourhood?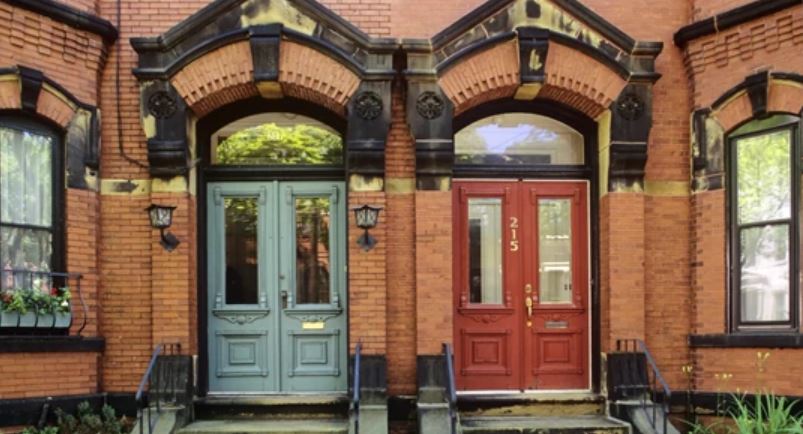 The old adage about buying a house is true – it's all about location, location, location. In any major area, there's many factors to consider: proximity to transit, school districts, nearby services and more. Every neighbourhood has its own personality, from desirable to dilapidated. The biggest challenge for new homebuyers in today's market is cost. The booming housing market can make it impossible for the average couple to find a quality home without busting their budget.
Even when a young couple finds the perfect pocket of land, they might not be able to afford the high fees. This has led many to consider up-and-coming neighbourhoods as an alternative. Real estate experts are quick to predict the hottest regions where prices are set to skyrocket in the coming years.
Though choosing one of these locations can save on costs and make a smart investment, there are details to consider before making the gamble. Aside from the fact that future popularity isn't guaranteed, a family would still have to live in the area for a significant period before it develops. Consider the following factors before loading up a moving truck: 
Kids:
Does your realtor swear that the boarded-up businesses on the street are going to become cute coffeeshops any day now? With little ones in the mix, a risk tolerance should be drastically lowered. Only select a developing neighbourhood if there's already significant progress towards its transformation. Otherwise, paying a higher price for a family-friendly area is worth it.
Night:
Check out a property during multiple times of the day to really get a feel for it. A street may seem harmless during the day but after dark it could have a completely different mood. Do online research about area crime and if possible, talk to local cops about their experience.
Businesses:
If you think it's hard to buy a house, consider that it's even tougher to buy a business. If attractive stores are thriving, it's a good sign for the whole area. In particular, experts say to look out for a Starbucks. The presence of the caffeine giant is a sure-fire way to know a neighbourhood is thriving.
Business types:
Not all popular shops are a good sign. Liquor stores, discount retailers and shelters may not attract the type of neighbours you want. In fact, some businesses lower the property value of the surrounding area. Also, a wide array of boarded up storefronts is a key indicator that ret ail can't thrive in the area and your nearby home likely won't rise in value at a high speed.
Big construction:
If a large company is breaking ground or a college is opening, you can be sure that housing prices will soon be rising. However, keep in mind that some projects – like a stadium or student housing – also come with noise and transient populations. If you're not keen to live in that environment but still want to buy, consider making the home a rental investment property.
No Guarantees:
Home experts HGTV remind homebuyers that every real estate purchase is a risk. Betting on an up-and-coming area might not pay off and buyers should be comfortable living in the area no matter what happens in the future.