Join Millions Of Canadians Who Refuse To Pay High Costs For Security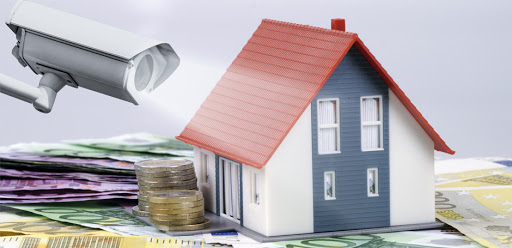 Searching for a reputable security company to secure your home for burglary, life safety and even home automation can become a long and exhausting task. Even once you find the right choice it can be an expensive solution with all the upfront costs including equipment, installation and monthly monitoring. Many times the consumer ends up settling for less equipment and service than they originally hoped for, simply because of all the costs involved.
Don't Settle For Less Because Of High Fees
Believe it or not there are some reputable companies in Canada that actually offer some great bundled packages for less than $200 and I have even seen special promotions with absolutely no upfront cost. Alarm Guard Security who is Canada's #1 Authorized ADT dealer is ranked one of the best reputable security companies who offers the most with no charge equipment, installation and no high fees.
Reputable Security Company Makes Protection Affordable
Let's take a deep dive into what one of Canada's most reputable security companies are currently offering new customers for signing a monitoring agreement.
Security Company: Alarm Guard Security
Monitoring Company: ADT by Telus
Security Agreement Term: 36 Months
Monthly Monitoring Rates: $25 – $40 per month **
Installation Fees: $0 Installation Cost
Upfront Equipment At No Cost:.
7 inch Smart Touch Screen Keypad
3 Wireless Door Contacts
1 Wireless Motion Detector
1 Smoke Detector (Bonus For March 2020)
The above package is called a convenient package that offers enough burglary to cover 3 perimeter doors, a trap zone with a motion sensor and now includes a photoelectric smoke for life safety as a bonus for the month of March 2020. 
The next package offered is called the connect package which includes everything that is in the convenience package but also boasts a free doorbell camera or two way voice indoor camera. This package is only an additional $5 per month offering the video cloud with motion detection video clips storage and live video options. 
The peace of mind package is the one option that gives it all. Along with the convenient package you receive video and automation products such as for video (doorbell camera or indoor camera) and automation which includes a smart door lock. Remember all the equipment is installed at no cost for product or installation. The only cost involved to get your account setup and monitoring is the activation fee that covers the app setup, online setup, communication setup through the SIM card built right into the keypad. 
Anyone looking for smart home protection living in Canada should seriously check out the packages available at Alarm Guard Security this month. Never have the products and monitoring packages ever been so affordable and generous.
Contact a representative today @ 1 866 282 3331 for Free Home Security Assessment Today!