Anyone Can Make Money Protecting Families…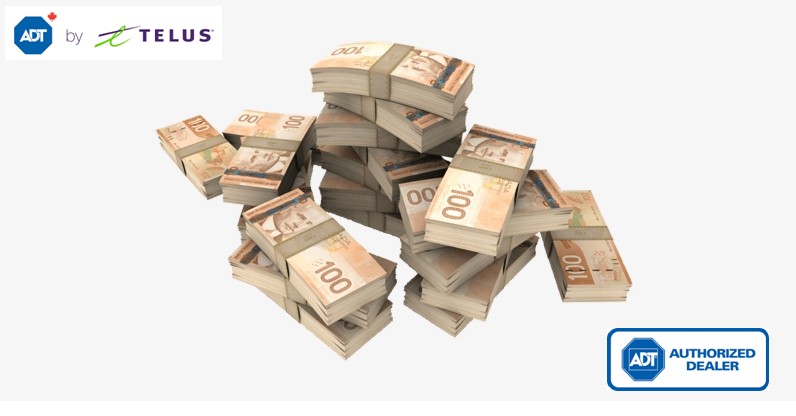 The year 2020 has just begun and for many it will bring new resolutions and promises in hopes to better their lives. It would be an educated guess on my part to say that many of those wishes would have to do with the hopes of making more money for us and our families. Whether I am correct or not really doesn't matter, in most cases we deal with the stress of earning more money on a weekly or even daily basis anyways.
Today i would like to offer an opportunity for everyday people to earn extra money and for the go getters in some cases a very lucrative career or side business. When I say "everyday people" I mean exactly that, whether you are a stay at home mom/father, business owner, current full time employee or unemployed. No matter your status there is an opportunity for everyone.
The concept is very simple yet for centuries has proven to work for every business that has implemented this type of strategy. Every day so many Canadians have already at one time or another referred a company or service to their family or friends due to the fact they were happy with the company or service they received. Unfortunately most of them were not given any reward or earnings for that simple task. What if I told you that moving forward, every time you recommend or refer somebody for a service that they actually need you would be financially rewarded ?
Allow me to introduce you to Alarm Guard Security. A master dealer of ADT for over fourteen years running stronger than ever. Currently protecting families in Canada under the ADT brand and moving forward with the power of Telus. The need for home and business security and automation is currently on the rise and the year 2020 should continue to bring our services over the top. So where does that leave you and the possibility of creating an income from our services ?
Are You Ready To Protect & Collect?
The answer to that question is in the heading. Yes it is that simple, if you partner with us and simply refer our services you can make some extra cash. We are not reinventing the wheel here, Alarm Guard Security has partnered with Real Estate agents, restaurants and other businesses who send customers our way and they are rewarded significantly for it.
Any customer that comes our way from the result of our referrals (whether it be word of mouth, or simply handing them a flyer or even giving them our phone number ) are paid a fee in accordance with our terms and agreement.
Where's The Catch?
Well, there is no catch or hidden agenda. There is absolutely no upfront cost to join and start referring and making money. The only downfall that I can think of and this is to be totally transparent, if you do not refer anyone then you are not owed any commission.
Interested In More?
For those of you who are currently in the security and automation business and would like to earn even more money through actual sales, Alarm Guard Security is always looking for professionals to enhance their sales teams across Canada. Currently we offer several programs each offering their own unique pay structure for sales.
Current Programs Available
Referral Partners: Individuals or Companies that simply refer customers to us through word of mouth, flyers or leads. We do all the work on educating the customer and setting them up with a free security system and you get paid for referring them to us.
Contact Alarm Guard directly for more information 1 866 282 3331 or via email to [email protected]
Sales Associates: This is for people who want to make selling security their career. All our Sales associates are fully trained as consultants to properly perform assessments and answer questions or concerns regarding selling security. Commission on this level is much higher than for a referral partner as more work and dedication is put in to each customer. For more info visit Alarm Guard Security online or Call 1866 282 3331
Dealer Program: For the full blown entrepreneurs out there this can be the most lucrative income ever. Think of it as becoming your own security company without the hassle of inventory, installation, office space and payroll. All sales are paid weekly keeping the cash flow at your disposal. For more info visit our AG Dealer Program