What to do Immediately Following a Burglary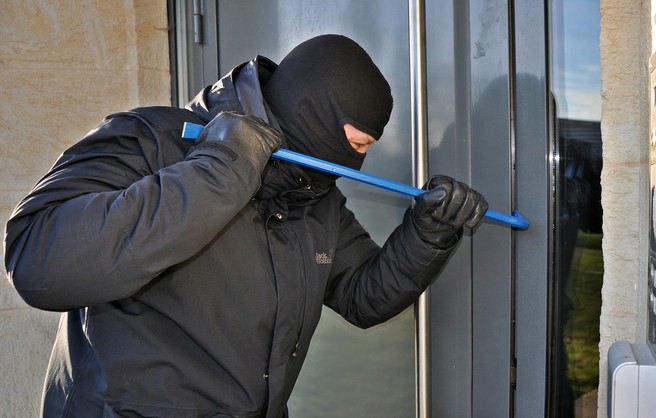 Though no one thinks it will happen to them, every 90 seconds a home is broken into. In some areas, the rates are even more frequent. Residential burglaries are a regular occurrence but for the victim, it can be one of their most difficult and frightening experiences. Robberies not only affect a household financially, but the event can leave a deep and lasting emotional scar. There are also bureaucratic steps to take in order to file a police report and insurance claim to recoup the loss. However, the experience can be so dizzying for the family that it can be impossible to think straight and understand the necessary actions. Follow these guidelines in order to ensure your burglary is processed correctly – and never happens again.
Most burglars strike during the day, meaning a resident will come home to a terrifying surprise. A broken window or open door is likely the first signs that something is not quite right. If, after entering the house, it's obvious crime has taken place, it's best for the person to quickly exit and call for help. Staying at a neighbor's house is preferable, in case the perpetrator is still in the vicinity.
Once the police arrive, allow the officers to search the residence and answer their questions with as much detail as possible. Refrain from going inside, as this could contaminate the crime scene.
After looking around, identify any stolen or damaged items. Check regular hiding spots for missing cash or jewelry. Before detectives leave, ask for a copy of their report and contact information. This will help expedite the insurance process.
Make sure you know how the thieves gained entry. In most cases, crooks enter through the front door. You will need to take note in order to fix these vulnerabilities.
Call your insurer as soon as possible. Depending on the policy details, they may be able to offer emergency help like repairs or housing, if the damage is too severe to return to the home.
If not, the homeowner should call a cleaning company or maintenance service, if they need assistance with these tasks.
It can be frightening to stay in the home before a thorough cleanup has been completed. It might be easier to sleep, especially if there are children involved, at a friend or relative's house.
Conduct a second search of your property the next day, with fresh eyes. It will likely be easier to spot any smaller or missing items that were overlooked in the initial review.
Examine your property and upgrade any weak entry points such as locks, torn screen doors, and loose window frames. Trim hedges and bushes around the yard so prowlers are not hidden on the property. Move any ladders or patio furniture away from the house, where it could be used as a boost to gain access to the home.
Call an alarm company to inquire about the installation of a home security system. Most will come with motion detectors and doorbell cameras, which are a huge deterrent for criminals. Ensure you choose a reputable company. Though some offer cheap rates, response times and system quality are key.
Being the victim of a burglary in your own home is terrifying, but with proper preparation, you can ensure your safety in the future.