Carbon Monoxide Detector Placement & Protection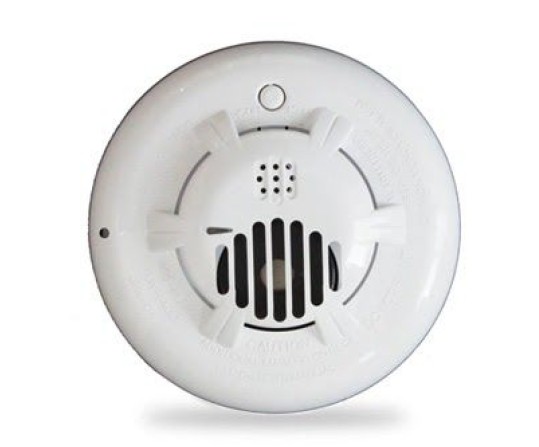 THE SECRET KILLER EXPOSED !!
Protecting your loved ones from outside threats is very important, but the reality is there are so many potential hazards within the home. Today we are going to touch base on an important and deadly threat that can also impact your family's safety and well-being. Carbon Monoxide (aka CO) is a deadly gas also known as the silent killer that can cause major health problems and possibly resulting in death.
This odorless and tasteless gas often goes undetected, making it even more dangerous in a home or confined space. CO is caused and emitted as a byproduct of the incomplete combustion from such things as vehicles, heating systems, water heaters and gas stoves.
When CO is released as a byproduct and then inhaled by a human it attaches to the hemoglobin in the red blood cells, this basically stops the cells from carrying oxygen throughout your body. Unfortunately the major organs such as the heart, brain and nervous system can be deeply affected resulting in serious sickness or death.
What Are The Symptoms Of Carbon Monoxide Poisoning?
Carbon monoxide poisoning is very difficult to detect. Detecting it early is the key so being aware of the warning signs is important. The following have been known to occur during carbon monoxide poisoning and are often likened to flu-like symptoms.
Dull headache
Dizziness, nausea or vomiting
Blurry vision
Disorientation
Passing out
Difficult breathing
Where Should Carbon Monoxide Detectors Be Placed ?
At the very least, CO detectors should be placed on every level of your home. This odorless gas are confined to floors in general so by the presence of a detector on each level is very important. Keep in mind of basements and any other attached structure within your home that can be a threat.
It's recommended to mount CO detectors on walls, rather than ceilings. Detectors should be mounted below the ceiling and approximately 5 feet above the floor. Gases tend to build up in pockets and placing them closer to an area where we breathe is always recommended. Areas with non fluctuating temperatures and away from windows or obstruction for best results. Keeping it away from the sunlight, vents, bathrooms or even appliances that generate heat will prevent false alarms.
Tips For Avoiding Carbon Monoxide Poisoning
Carbon Monoxide detectors are the only line of defense when it comes to preventing CO poisoning in any home. Some helpful tips for preventing carbon monoxide poisoning would be to regularly service the devices that could emit the poisonous gas such as appliances that use combustion and can cause a leak.
Check batteries: Even though most Co detectors will warn you of low battery power it is a great idea to create a schedule for checking batteries every six months. Proper ventilation is key and keep that in mind when using items inside the home, such as space heaters or wood-burning stoves, make sure you are appropriately ventilating the area. Also, avoid leaving a car running in an attached garage, even with the garage door open.
Chimney fires or buildup is a common threat when proper maintenance is not performed. Have your chimney cleaned and inspected by a professional on a regular basis. Blockages and lack of maintaining could cause an unexpected buildup of carbon monoxide in your home. Always, ensure the flue is open during operation.
Most Important Safety Measure That Is Commonly Overlooked
Accidents happen no matter how many safety measures are taken in any home. But having your home protected by a professional security company that offers monitored carbon monoxide detectors can be the difference between life and death.
Any reputable security company will offer safety devices such as smoke detectors and Co detectors on top of their normal burglary packages.
Call a professional when in doubt and have them perform a free security assessment of your home. Alarm Guard Security is a master dealer of ADT by Telus and with the combined power and experience it could be the best call you every make.
Free No Obligation Quote Call 1 866 282 3331 Visit Alarm Guard Now !!