Accepting Safety In Your Life or For A Loved One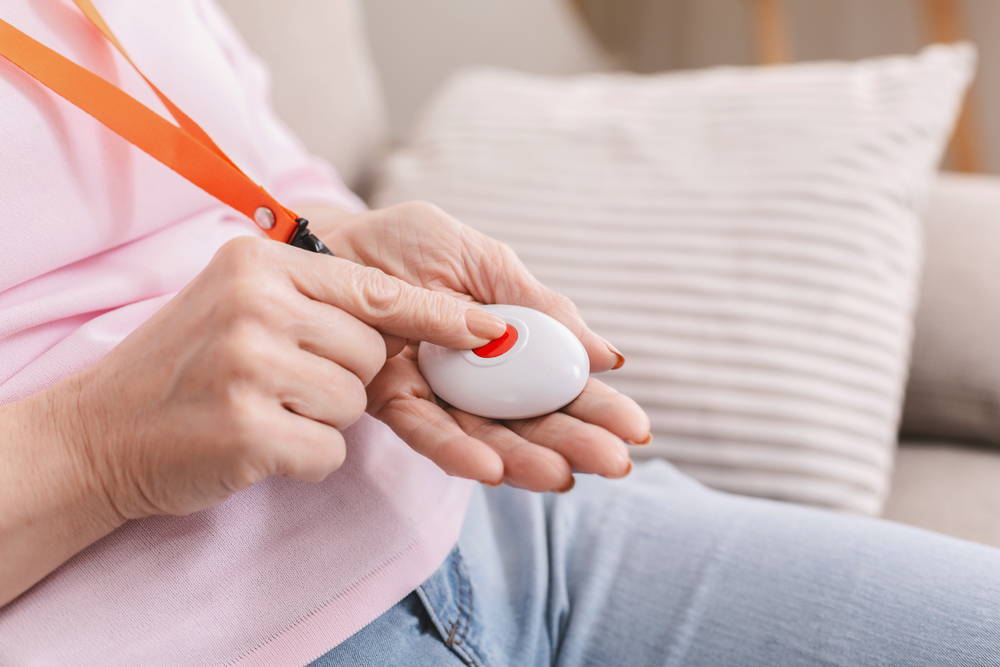 The sad truth about any type of protection can be thought of as a "waste of money", an ornament in a box that is never used or even if it is being used perhaps not to the full potential it is intended for. All the best personal emergency devices in the world are rendered useless, unless it is accepted and used by the participant that it is intended for. The thought that any medical pendant or security system will simply protect someone without the due diligence on all parts is simply just a myth.
In this article I will outline the key factors and services that must come with your personal emergency system in order to receive the full benefit and offer the peace of mind to everyone involved. You might be thinking this excludes you ? Absolutely not, you or your loved ones are the first and most important key element in ensuring the service can even begin and help protect.
Acceptance Is The Most Important
What does that mean ? Well, it could be as simple as making sure you are wearing the personal emergency device at all times. Let's be honest, if it is not within your reach you will not be able to call for help or allow the device to call for you in the event of a fall. The next part of acceptance would be to ensure your device is always charged and ready for action. This small commitment and acceptance by the user will make the difference between no protection to total protection.
Ok, now that we have committed to peace of mind and personal protection, we are going to mention the rest of the key elements that truly make the difference in any personal emergency system.
Choosing The Right Device…
This is a very important part of the process and should not be overlooked due to price. We must answer a set of systematic questions that will eventually lead us to the best choice for each individual's safety.
1. Are you looking for personal emergency response protection for only at home ? Or are you active and would like protection everywhere you go ?
➔ This question alone will help identify which system will best suit your needs. Medical alert devices can be categorized into 2 options. The at-home alert system comes with a base unit that can either connect to a traditional phone line or have a built in GSM for communication. There are two important features to remember that the landline has that some might feel limited but if you are primarily at home then they would suffice for your protection. The first is the pendant comes much smaller than the GPS alert, but is limited to within the home only (around 1000ft). The second is the pendant does not offer two way voice and relies on the base station for the speaker and mic for communication. Keep in mind if you require fall detection, the at-home protection system can easily accommodate a fall pendant that will communicate with the base station.
➔ For the active lifestyle the GPS alert system is the way to go. Anyone that actively wants independence in or outside the home can have peace of mind anywhere they go with the New LTE mobile device that has built in two way voice, fall detection right into the pendant. The small personal emergency pendant offers some great features for loved ones also with built in notifications and caregiver access. This unit was once bulky and heavy but Senior Protection now boasts the smallest device available even with all the features mentioned above. Wear it as a necklace, watch or belt clip as all accessories come included in every package.
2. Do you need fall detection now or ever ?
➔ The new fall detection feature with the personal emergency response systems is one of the best selling features for the last few years. Whether you need fall detection now or at a later date it should be considered before answering the above question and selecting your new system. The reason is because it differs from the two systems if you enable it in the future.
Reason 1: The at-home system can incorporate fall detection but a special pendant must be used for this to happen. Normally the at-home system comes with a small pendant with a push button as part of the package so before you purchase make sure to ask the question regarding pricing for the future upgrade.
Reason 2: The system on the go comes with all the features built in that includes fall detection. So even if you decide not to have fall detection today it is only a phone call away to have the service switched on and added to your device immediately. Be sure to check on pricing as some companies may carry an extra monthly cost to enable this feature.
Last But Not Least, Choosing The Right Company and Service
If you live in Canada you should always support Canadian companies. There are so many benefits to having a trusted company in Canada to help you with every part of your service. Let's go one step further and advise that having all the departments under one roof could save you so much time and frustration if you feel the need to contact any of them regarding your account.
Customer Service                                                                                 Technical Department
Billing Department                                                                              Operations Department
Sales Department                                                                                 Service Department
At Senior Protection by Alarm Guard Security we are proudly Canadian and protecting families and friends for over 17 years. We are a one stop shop for all your security needs in Canada. Our company was built on the ideal promise to protect families and businesses in our country.
We are pleased to warranty what we sell and offer a personal guarantee on the quality of our services. Call today and mention this article to receive free lifetime fall detection with any device and service plan purchased.
1 866 416 0838
Senior Protection by Alarm Guard Security