Mail Fraud Is Costing Millions In Canada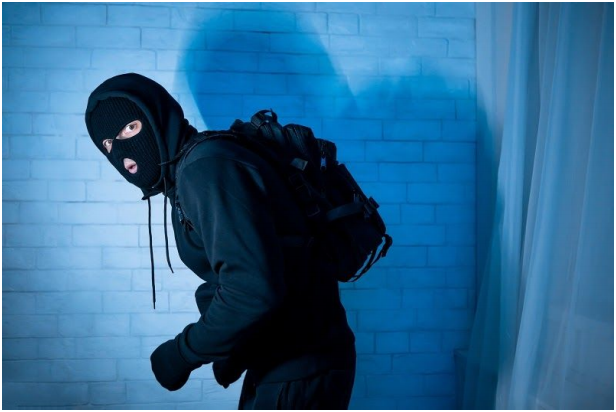 Traditionally every year there has been thousands and thousands of dollars in mail fraud, at least until this year. Unfortunately this year is dramatically different due to the new trend of online shopping and the increase in mail delivery. The increase in mail fraud is up ten times the normal rate in 2020 due to the pandemic and stringent rules relating to shopping and business closures.
Due to the increase of online shopping, the shipping demands were increased dramatically which led to the shipping companies increasing their security. Many had thought this was done to protect consumers but they were really only covering liability issues. To reduce liability many of the shipping companies are using tracking technology and taking pictures of the delivered parcels at the consumers door once delivered. Unfortunately this does not protect the consumer from what might happen after the parcels are left at the door unattended.
Many of us cannot wait and track our deliveries to our homes because it is simply not logistically possible to be home 24 hours per day to receive the handoff. You might think that a parcel being delivered at 3pm should be safe if you arrive home by 3:30pm, but this is not the case and let me tell you why. It only takes 30 seconds once a parcel is placed on a doorstep, side door, back door or even a mailbox to be stolen. Why is it more common for mail theft this year in comparison to previous years ?
For one, the criminals are more bold. Criminals now have a safeguard from being recognized or identified with the shield of wearing a mask. In the past anyone wearing a mask was considered sneaky and would raise flags to the neighbourhood, unfortunately nowadays it has simply become a normal occasion. How can we combat these thieves from stealing our childrens or families gifts ?
When doorbell cameras first came out everyone thought that this would remove the troublesome mail fraud on our doorsteps, or at least reduce it dramatically. For the most part it was great and it was believed that it was a good deterrent. Unfortunately the thieves currently have the upper hand with the ability to cover their faces and disguise their true identity during video recording.
What Can Consumers Do To Get The Upper Hand?
We need to use every resource we have to help eliminate from being the victim. Thankfully Alarm Guard Security is a security and home automation expert helping Canadians stay safe for over 17yrs and keep their belongings secure.
The operative words we want to focus on are "home automation" and "video surveillance". Alarm Guard Security offers home security systems that can integrate home automation devices that will help for just about any security concern.
Our interactive security system will help secure the home with intrusion protection securing entry/exit doors, interior protection with motion sensors and glass breaks for the times when we are not home. Let's not forget the emergency devices that could possibly save millions of dollars in damage and deaths with smoke/fire detection, Carbon monoxide detection, flood detection.
Ok, so how does this protect against mail fraud you might be thinking ? It may not protect the outside of your home but this should be thought of as the essential in home security for every home owner regardless. Now that you have the security system, the home automation is an easy add on and secure because it is on the same app as your security system.
Imagine the possibilities with an interactive door lock?
Having the ability to lock or unlock the door at any time with the push of a button from anywhere in the world from your smartphone. Creating scenes such as when you unlock the door your security system will disarm, or vice versa where you lock your door on the way out and it automatically arms your security system.
How can lights become interactive and a part of home automation?
Again, lights can easily be added to our interactive security system at a very low cost. The great features will come with setting up a schedule so they turn on at night and off in the morning. Or the ability to turn them on and off with your secure smartphone app. Don't forget you can create scenes to work with your door lock also.
Video surveillance inside and outside your home
The days of making holes in all your walls and running wires is somewhat of the past. With wireless cameras (still have a wire for power don't be confused) run off wifi and can usually be installed just about anywhere in and out of your home. They record on motion and send you instant notifications if someone is lurking around your home. Our indoor cameras come with two way voice and are great for interacting with family and pets.
Interactive Garage Door Openers
Many manufacturers offer this feature on their new garage door openers and as great as they are it is nice to have it on your security app. We can integrate just about any garage door opener into our system at a very low cost.
We have touched on some great features and services so let's put them together and see how it could help with mail fraud.
Delivery driver walks up to the door and sees a note please put in the garage. Because you have a doorbell camera or outdoor camera you would have received an instant notification to alert you they were at your door. So you can press the garage door and open it so they can put the package inside. Don't forget when they pressed your doorbell or walked up to your house you could have had your lights turn on from the motion of your cameras. This would help your driver and deter any thieves in their tracks.
For a complete information kit please fill out the form on our main page or call our experienced representatives at 1 866 282 3331 It would be our pleasure to serve you.
To A Safe & Happy Holiday In 2020
From your friends at Alarm Guard Security