Medical Alert Devices ? Or Should I Say Personal Emergency Device?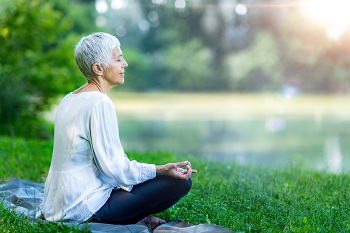 What is the difference between a medical alert device over a personal emergency device you might ask ? Well, these days there is absolutely no difference as the advancement in technology has brought together two services into one peace of mind protection.
Back in the day there was not much of a choice as the medical alert device was a large base unit that plugged into a telephone line and it came with a small pendant that customers could wear around the home. The pendant only worked within a certain distance from the base unit (100ft to 300ft) and it did not have a two way voice unless you were close to the base station where the speaker and microphone was situated. This was considered the cream of the crop in medical protection for seniors at the time.
How The Medical Alert Device Evolved…
What was once a large bulky home station using the traditional phone line has evolved into something special. The new LTE stand alone medical alert devices are now built with a sim card for cell reception giving the customer total protection anywhere in Canada that has a cell reception.
Along with built in communication the device has a speaker and microphone that allows the user to listen and speak directly through the small pendant to the emergency response team. This is a great improvement over the old systems as it gives so much more robust protection for even the little things as taking out the garbage or checking the mail where the old device might not have reached.
The Senior Protection mPERS (Mobile Personal Emergency Response System) is a reliable, easy-to-use medical alarm device with superior features and functions Including:
❖ Lightweight: only 1.5 ounces- comfortable to carry or wear.
❖ Durable: Shatter-resistant with rugged construction.
❖ Small In Size: 2.5" x 1.8" x .67" compact yet powerful.
❖ Crystal clear audio: No need to hold to ear or mouth to listen or speak.
❖ Waterproof: Wear it in the bath or shower where most accidents occur.
❖ 3G Nationwide Coverage: Take it wherever you go in Canada.
❖ Voice Prompts: Let you know the status of your call or action.
❖ GPS Location: Sends your position directly to the station and/or loved ones.
❖ Fall Detection: Notifies monitoring center / loved ones in fall events.
❖ Tracking: Ability to locate and ring the unit/user on demand.
❖ Geo-Fencing: Notifies operator/friends/family if the user is near or steps out of the pre-programmed 'safe zone" setup by the family or caregiver.
❖ One-Touch Operation and Braille Button.
Our new device is so smart that it can offer peace of mind to the loved ones of the user in real time. For example, with built in notifications and alerts the family can receive instant notifications for the following:
● Low battery alerts
● SOS emergency button press
● When a fall has been detected
● Depleted battery where device is off
● When the loved one goes outside the Geofence created
Keep in mind that the notifications are sent in real time with no delays, including the emergency of fall or button press and as the user is speaking with the station. This is a great feature that keeps families alerted in real time without delay.
Amazing Progress !!
Be sure to check out our next article that will feature some great insight on Personal Emergency Response System and who is now buying them. You will be surprised on the age groups that are calling in for protection.
Senior Protection by Alarm Guard
1 866 416 0838