Planning for the Golden Years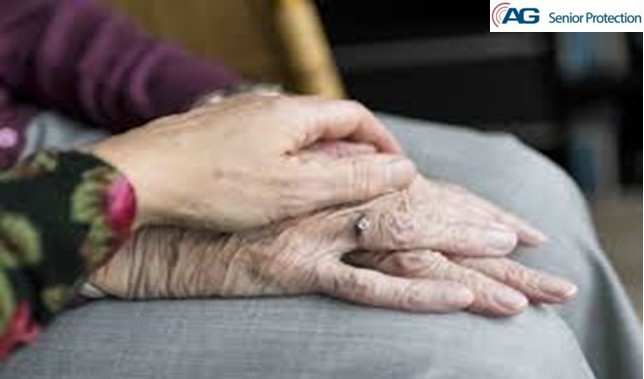 As many older adults approach retirement and their golden years, they begin to think about how the coming time might take shape. Some may want to plan out exactly what the transition will look like and where they will end up, while others only prefer to think of the rough sketches only. The average Canadian lives until 82 years of age, so there are many years to account for! Many consider their physical, social, emotional, and spiritual needs, financial health, and family situations to make these decisions. Happiness is also an important factor in older adults' post-retirement plans. Research shows that happiness levels after retirement correlate strongly with how much control they have over the retirement transition. Making a strong plan early can provide seniors with some of this sense of control, and therefore a higher chance of satisfaction when they enter retirement (1).
Here are some things to consider in that planning process:
1) Financial health check: A large percentage of seniors feel uncomfortable with the state of their finances at retirement or are concerned about experiencing financial stress in the future. Checking in with a financial planner at this time might be an excellent option to receive information and reassurance.
2) Reinforcing protection at home: Older adults often choose to stay at homes into their later years (about a quarter of Canadians over 65 do so). They and their loved ones are often more comfortable knowing that there is a system in place to keep them safe. Many choose to invest in Senior Protection products, such as the Personal Emergency Response System (PERS). PERS is available in the form of a pendant, bracelet, or belt clip, and features fall detection, GPS capabilities, geo-fencing, and a 24/7 two-way voice service in case help is needed. In this way, the individual has peace of mind that someone will know if something goes wrong while they are at home. Loved ones as well can be reassured via text notifications that the older adult, though living independently, is safe and not completely alone.
3) Taking a look at the ol' bucket list: As humans get older, they tend to have the urge to evaluate what they truly want from life. Reviewing or creating a bucket list is a great way to engage in this natural need; it can include hobbies, skills, places, and activities that one would like to experience. It is also rewarding to think about one's values to decide how their time might be spent.
4) Factoring in time for exercise: In all the excitement of entering post-retirement living, it's important to not forget about health. Getting about 150 minutes of physical activity per week regularly is linked to a healthier state of mind, better pain management, and a lower risk of many chronic diseases (2). One great method of getting exercise is taking regular walks or going on a hike. To ensure that the older adult does not get lost or find themselves injured and alone, Senior Protection offers GPS-tracking and fall detection features in their line of products. In case of emergency, their location will be tracked so that emergency services can be dispatched to help. This allows for peace of mind for them and their family that they will not be truly alone or without access to support while getting their exercise.
5) Maintaining social connections: Loneliness is a big factor in decreasing life satisfaction for many Canadians. Maintaining friendships and having regular contact (in-person or virtually!) with loved ones is key to good mental health.
1) Calvo E, Haverstick K, Sass SA. Gradual retirement, sense of control, and retirees' happiness. Research on Aging. 2009 Jan;31(1):112-35.
2) Menec VH, Chipperfield JG. Remaining active in later life: The role of locus of control in seniors' leisure activity participation, health, and life satisfaction. Journal of aging and health. 1997 Feb;9(1):105-25.