Live Alone ? What To Know Before Making That Move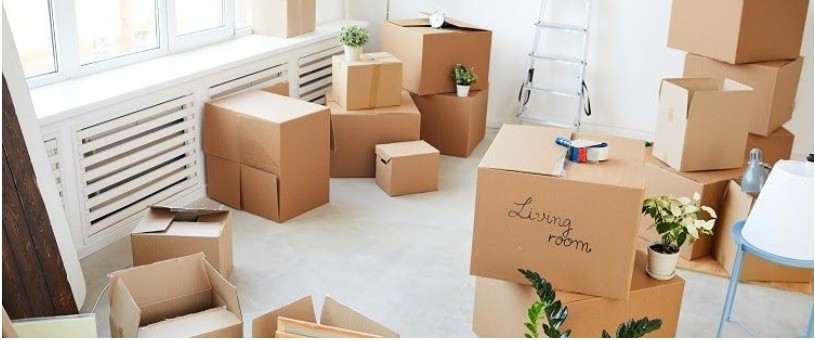 Congratulations, but are you prepared ?
The time has come where you are finally ready to leave the nest, or at least you believe you are ready. As exciting as this may be, for many it can be terrifying at the same time. Living alone is a big responsibility and can be overwhelming for many people coming from a large family. So many of us take our living conditions for granted while still living at home, but soon face the realities once we first move out on our own. Unfortunately many people moving out of their home for the first time are not prepared and face problems that were taken for granted when they lived with their families.
Being Ready Means Being Prepared..
Like any great business or operation many people working for the company don't always see what's actually happening in the background to keep the business running. A family is no different, many children are not aware of the hard work that is taken to properly maintain a living condition. Let's face it, the topic of how much was spent at the grocery store every week or the cost to pay the rent or mortgage is not the topic at the dinner table. So many privileges are overlooked and simply running on autopilot in the background, until we live alone we don't start to understand how hard it really is.
False Sense Of Security Is Dangerous & Inviting..
For many, we live our life with the protection of our parents or guardians and that can sometimes extend giving a false sense of security even when we are alone. As crazy as it sounds and perhaps I might not be using the incorrect analogy but once you separate from the Pack you immediately lose a lot of safety privileges that comes from the pack (family). Don't get me wrong, this is not the family saying they no longer want to protect you, it is merely the family not having the option to protect you simply because they are not living with you. Let's take a look at some important do's and dont's when it comes to your security when you live alone for the first time or ever.
Top 10 Important Don'ts When Living Alone
Don't leave any doors or windows unlocked at any time

Don't advertise the fact that you live alone.. Ever..

Don't seclude yourself from your family. Information is key.

Don't ignore or dismiss obvious threats or signs in your surroundings.

Don't go incognito on your family or friends. Communicate with them often

.

Don't dismiss a

​

personal emergency device

​

.

​

PERS

Don't dismiss a

​

home security system

​

.

​

Peace of mind goes a long way.

Don't ever think it will never happen to you. Awareness is important.

Don't give away personal information over the phone or in person

Don't live alone with a plan and even have a backup plan.
Top 10 Important Do's When Living Alone
Top 10 Important Do's When Living Alone

Always lockup and keep your residence secured.

Only share information with those who you trust.

Consider taking a self defense course to know how to protect yourself.

Keep batteries charged in emergency devices such as smoke & CO detectors.

Consider a

​

security system and possible cameras

​

.

Be aware of your surroundings at all times.

Keep your place lit up bright to deter smash and grabs.

Have an emergency plan and contacts ready at all times.

Carry a whistle or flashlight to help bring attention when needed.
Alarm Guard Security Continues to Help Customers Stay Safe Including Canadians That Live Alone..
Alarm Guard Security wants to send the burglars or intruders packing in the event of any emergency or security breach. We feel living alone should not be full of anxiety or constant fear. Alarm Guard Security offers the necessary security measures that can give the peace of mind and safety for anyone that needs it.
Securing all entry and exit areas are the first step in protection within the home. Our encrypted wireless security sensors will protect your doors and windows from being breached and vulnerable.
The next step is to secure the interior just in case a window is broken rather than opened. Our glass break sensors and motion detectors offer a great layer of protection to our already safe security solution.
Don't forget to go the extra mile and protect against the elements of surprise such as fires and carbon monoxide poisoning. Our emergency detectors are the icing on the cake that completes the security solution that every household should have.
One More Layer Of Security To Help Those Single Dwellers..
Alarm Guard Security ​is pleased to offer at no additional charge to any of our security plans another layer of protection for people who live alone. The wireless panic is the best add on for any renter or homeowner who lives alone. With the simple press of a button you can immediately set off the siren which in turn should deter any home intruder from continuing with their plan and vacate the premises to avoid the police and avoid any possible interaction with you. Not only should it deter the intruder but an immediate signal will be sent notifying the monitoring station that immediate help is required and police should be dispatched. The wireless panic can be triggered anywhere in the home within 100 feet of the keypad making it easily mobile from room to room for protection.
Mention you read this article and receive the "Wireless Panic " free when you order any of the
security plans available with Alarm Guard Security. ​Click here for more information​..
Are you looking for personal protection for in and away from the home ? ​Contact Senior Protection
for their Personal Emergency Response System.​ Highly recommended for seniors who want to
keep their independence.
Thanks for reading & please stay safe… From The Alarm Guard Team…