What Is A Home Security System? & Why Every Family In Canada Deserves One.
What is smart home security? Smart home security refers to a security system that uses advanced technology and smart devices to monitor and protect your home. A smart home security system typically includes a combination of devices such as cameras, sensors, smart locks, and motion detectors that work together to provide a comprehensive security solution.
One of the main features of a smart home security system is that it can be remotely monitored and controlled using a smartphone app or a web browser. This means that homeowners can keep an eye on their homes and receive real-time alerts if any unusual activity is detected. Smart home security systems can also integrate with other smart devices in the home, such as smart thermostats, smart speakers, and voice assistants, to provide a more connected and automated home security experience.
With a smart home security system, you can customize your security settings to fit your specific needs and preferences. For example, you can set up motion sensors to trigger alerts when someone enters your home or set up cameras to monitor specific areas of your property. Additionally, smart home security systems can be configured to provide you with different levels of protection, from basic home monitoring to full-scale security solutions that include 24/7 professional monitoring services.
With all the smart technology on the market today let's not forget about the basics of security and why every family deserves to be protected. Home security is broken down into multiple parts and begins with perimeter protection. This means the goal of any security system is to monitor any entry or exit to a home, building or dwelling. When a door, window or garage is opened it will register the breach and if the system is armed it should sound the alarm without the proper abort code.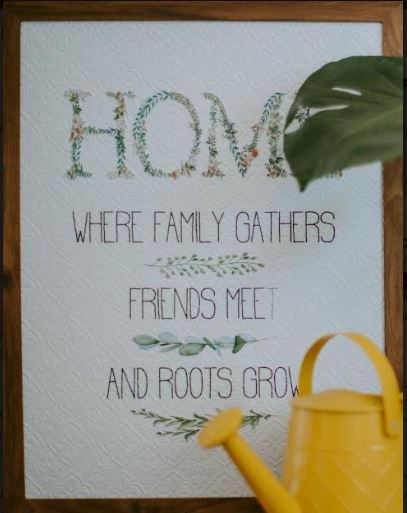 10 reasons why having a home security system is essential for your home safety and peace of mind:
1. Protection from burglaries: A home security system can deter burglars and alert authorities to prevent theft and damage to your property.
2. Remote monitoring: You can monitor your home remotely, even when you're away, using a smartphone or computer. You can receive real-time alerts and keep an eye on your property from anywhere.
3. Fire protection: Many home security systems include smoke detectors and fire alarms that can alert you and the authorities to a fire in your home.
4. Lower insurance premiums: Having a home security system can lower your home insurance premiums since it reduces the risk of theft, fire, and other hazards.
5. Increased property value: A home security system can increase the value of your property, making it more attractive to potential buyers.
6. Peace of mind: Knowing that your home is protected by a security system can give you peace of mind and reduce stress and anxiety.
7. Integration with other smart devices: A home security system can integrate with other smart devices, such as smart locks and smart thermostats, to provide a more  omprehensive home automation experience.
8. Protection from carbon monoxide poisoning: Many home security systems include carbon monoxide detectors that can alert you and your family to dangerous levels of this deadly gas.
9. Protection for your family: A home security system can protect your family from potential dangers, such as burglaries, fires, and carbon monoxide poisoning.
10. Customizable features: Home security systems come with a range of customizable features, including motion sensors, door and window sensors, and cameras, allowing you to tailor the system to your specific needs and preferences.
With so many reasons why you should have a home security system, wouldn't you think every household should have one ? The sad truth is approximately only 25% of homes in Canada currently have an active security system while new homeowners are at around the 40% mark. The numbers alone show how new homeowners are beginning to see the value and reasoning as to why a smart home security system is a valid purchase.
Contact Alarm Guard Security today and find out how easy and affordable a smart home security system really is. Our security consultants are always standing by to help out families across Canada get protected without breaking the bank. 🙂
Stay Safe & Stay Protected.

Alarm Guard Security
1 866 282 3331