How To Assess Your Security Needs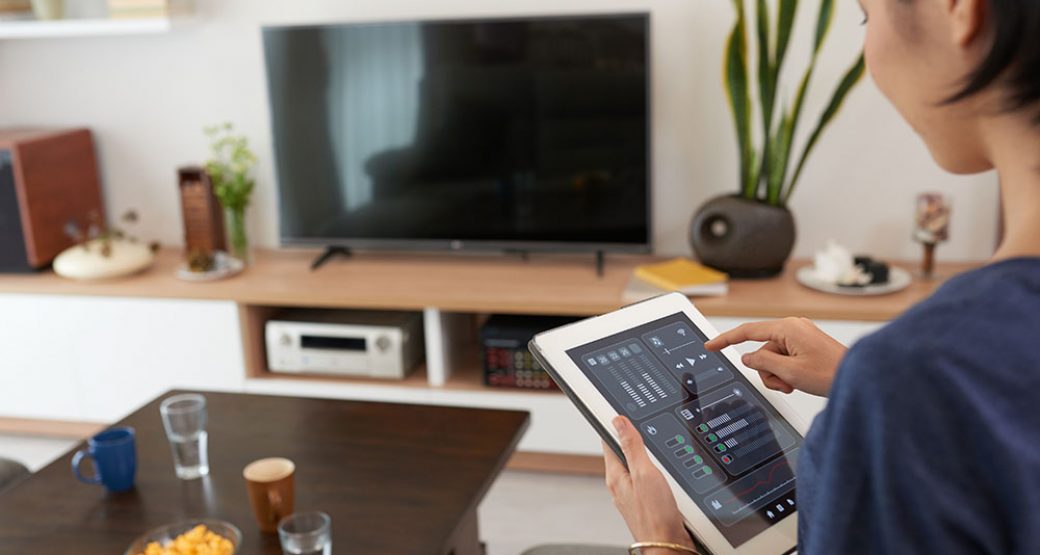 For over 12 years I have performed security services across Canada through in-home consultations, installs as well as over the phone assessments. My background consists of electrical, HVAC and Home Security & Automation. Today, I would like to share the techniques that I have used to properly assess and install security systems across Canada.
A home security assessment is essential to identifying weaknesses in a physical security that might provide an easy opportunity for a crime to occur. The same applies to life threats that can emerge such as fires, smoke inhalation and carbon monoxide poisoning.
Start with the basics. Create a checklist to assist you in identifying possible weaknesses in and around the home. While nothing can make any home absolutely "burglar-proof," recommendations are intended to create security layers, if implemented, can serve to reduce criminal opportunity and make it more difficult to force entry into the home.
Ask yourself some key questions that will help you decide and narrow down what type of security you really need. Don't think about what you can afford and start thinking about what it takes to give you peace of mind and help you sleep at night. There are so many affordable options available for you to achieve this from a variety of excellent security companies. Security and safety is something that should not be dismissed as a burden cost.
Step 1: Key Questions To Get You Started
➢ What Type Of Security / Protection Do You Need & Want ?
Burglary From Property Contents & Vandalism
Home Protection For You & Family Safety
Exterior Protection (Vehicles, Mail Theft & Property)
Life Safety (Fire, Smoke, CO)
Senior Protection (Mobile Personal Emergency Pendant)
Building Detection (Flood & Freeze Detection)
Step 2: Assess What You Need Based On Your Choice
➢ Burglary & Property Assessment
Let's start with burglary and property protection. This is protecting your home and surroundings from the basic intruder or smash and grab that are looking to feed their drug habit. Even though many of these intrusions start out harmless and are only after monetary items, they still have potential to cause a threat to homeowners and of course leave families feeling vulnerable and at risk.
When dealing with basic burglary protection for your home it is important to remember that there are so many levels of burglary protection that it could be confusing and costly. Stick to the basics and remember that you are not protecting fort knox. Think of the main points of interest and use them to fit your home and lifestyle.
Let's find what & how much equipment is needed to protect your home ?
Important Factors:
❖ Protect all perimeter doors that enter and exit the home.
This is where you start adding up what is needed to protect the entry points of the home. All doors must be protected as they can easily be kicked in for forced entry. Yes, even doors that you may not use on a regular basis. This will also help monitor and log the traffic in and out of your home when you decide to go with an interactive security solution. (Write down how many doors sensors you will need in order to protect your home from entry)
❖ Protect each level with motion detection in a form of trap zone.
At the very least your home should have interior protection that will be the second layer of protection assuming the intruder has bypassed the first layer of protection. This means that we need to protect the interior of the home just in case someone has broken into a window or other means. So there are two ways of attacking and protecting in this manner. Here are your 2 choices.
Place a motion on each level so if the intruder breaks into the home by way of a window they will be detected once they walk between rooms or via stairs etc. The only restriction on this is if you have a large dog which may trip the sensors for a false alarm. If this is the case many homeowners will opt in for glass break detectors every 30ft protecting them from broken windows or glass patio doors.
Or
Place a sensor on each window that will detect the window being pried open or if it is being smashed (new shock/door sensors). This is the most expensive way of protecting the interior due to the amount of sensors required to protect each window. Homeowners with large dogs or simply want the fort knox protection may opt for this solution.
Remember:
The interior protection is important and should not be dismissed. Whether you want motion sensors, glass breaks or shock/window sensors it is important to choose at least one form depending upon you and your family's lifestyle.
Step 3 Protecting your home from the dangerous elements
❖ This is an important safety add on measure to any home. It is important to place atleast 1 smoke detector per household at the very minimum. Many customers will say i already have 3 or 4 in my home but the reality is they will only emit a beep or small siren sound in the event of a fire. These are ok for warning people in the home but what if nobody was home ? or if your family members are sleeping and cannot wake up due to smoke inhilation. At the very least if there is one smoke detector connected to the security system it could be the lifeline needed to contact the monitoring station in the event that it is needed. The term monitored is the operative word that best describes the difference between local smoke detectors and one associated with an alarm system.
❖ Carbon monoxide detection is important and should also be used where appliances are using combustible gases. Garages that are attached to the home where a vehicle may be parked or left running is also a good idea. A CO detector strategically placed could potentially save a life from this silent killer of CO poisoning.
Optional other services that can be attached to your alarm system that may be of great assistance.
❖ Flood Detectors.. Some insurance companies require or request this to be placed in some homes where there is a sump pump or possible water pipes exposed due to multiple sinks, washers etc.
❖ Freeze Sensors.. This is another solution that could save your pipes from freezing by having it alert you in the event of a big temperature drop. These are common for cottages or second homes that are not lived in year round. Great add on for the price and what it could possibly save in damages.
Make it interactive, accessible to family and lifestyle.
The last and final thing to consider when searching for an alarm security solution for your home is to ensure you have an interactive solution. What does this mean ?
The more interactive your security is the better you can utilize and ensure the complete operation and maintenance is optimal. Most reputable security companies will offer you the solution where you can have an interactive APP on your smartphone. This will offer peace of mind and up to date notifications and operations of your security system anywhere you many be in the world.
All this may seem expensive and unobtainable but the truth of the matter is you can find the perfect solution for your home and family with minimal expenses.
For example: Alarm Guard Security offers security and home automation across Canada at an affordable upfront cost and monthly monitoring fee. The security solution is monitored through ADT and the installation is guaranteed and warranted.
To find out more simply call 1 866 282 3331
Interested in securing your home with a professional company but would like to have it installed by yourself with the help of professionals every step of the way ?
No problem, Alarm Guard offers a Do-it-yourself security solution offering all the bells and whistles and professional grade equipment. Their DIYProtection.ca department has been offering this service for years and aggressively offering amazing rates and support.
For Info on DIY Security give them a Call 1 844 898 8349