Aging in Safety: How COVID-19 Showed Us The Importance of Supporting Independent Living at Home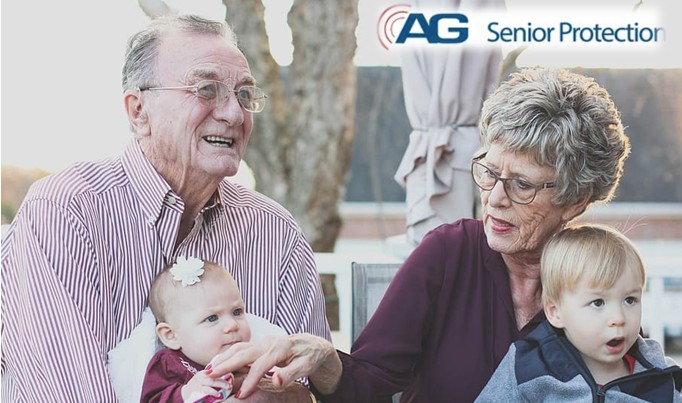 The current COVID-19 pandemic has truly turned out to be a revealer of troubles that plague society. From the unmet health needs of marginalized populations to the fragility of certain economic policies to the robustness (or lack thereof) of our community leaders, COVID-19 has shown us where the shortcomings in our social systems lie. One such shortcoming is the treatment of older adults living in long-term care (LTC) facilities in Canada. Currently, over 81% of COVID-19 deaths have occurred in LTC(1). The figure speaks for itself: the LTC system has long needed more funding and efforts to increase the safety and health of the individuals living there.
Seniors and their loved ones now considering their options for down-sizing and accessing supportive care, when the time comes, will surely hesitate before signing up for private and public long-term care homes. Besides the issues that the pandemic revealed, including improper infection control and inadequate staffing policies, LTC facilities over the years have been documented to have decreasing standards of care and accountability. It's no surprise then that an increasing number of families are looking to keep senior members in their homes for as long as possible.
Even before the COVID-19 pandemic occurred, research showed that older adults that stay at home until their latest years of life experience increased levels of happiness, life satisfaction levels, psychological health, and positive mood (2). Seniors that are supported in their ability to live independently in their own homes describe themselves to have a "sustained sense of life control and will", as they are able to continue to manage their own social life and daily affairs(3). The benefits of redirecting the goals of the system to keeping as many older adults at home for as long as possible might be felt not only at the individual level, but at the level of the entire health care system as well. If people are happy, they are less likely to be in pain, require medical help, and be exposed to the risks of being in a hospital or in LTC facilities.This means that less tax dollars would be spent on caring for older adults in the long run.
To support such a shift in care, many programs and further social supports must be developed to ensure that older adults are safe and receiving the proper medical care at home. Already, many individual seniors choose to hire their own support staff, including personal support workers, to help with care but allow them to retain their independence. Others choose to invest in Senior Protection products, such as the Personal Emergency Response System (PERS). PERS is available in the form of a pendant or belt clip, and features fall detection, GPS capabilities, GEO fencing, and a 24/7 two-way voice service in case help is needed. In this way, the individual has peace of mind that someone will know if something goes wrong while they are at home. Loved ones as well can be reassured via text notifications that the older adult, though living independently, is safe and not completely alone.
The long-term effects of this coronavirus pandemic remain to be seen, though we can already appreciate the public health crisis to expose where improvements must be made to our social systems. Canada's senior population has unfairly shouldered the burden of this disease, and changes need to be made to how we support this group in their twilight years. Already, different programs and products are being created to allow for this change, which may very well be to keep older adults living in their respective homes for as long as they can. This would not only keep them safer, but might boost their levels of happiness and feelings of satisfaction and security: a goal that arguably most people seek to fulfill in their twilight years.
Grant, K. 81% of COVID-19 deaths in Canada were in long-term care – nearly double OECD average. The Globe and Mail. 2020 June 25. Accessed from: https://www.theglobeandmail.com/canada/article-new-data-show-canada-ranks-among-worlds-worst-for-ltc-deaths/
Panah Ali A. A comparison between the level of happiness among the elderly living at home and that of senior home residents. Iranian Journal of Ageing. 2011 Oct 10;6(3):49-55.
Eloranta S. Supporting older people's independent living at home through social and health care collaboration. Deparment of Nursing, University of Turku, Finland. 2009.