Alarm Guard Celebrates 19 Years Strong !!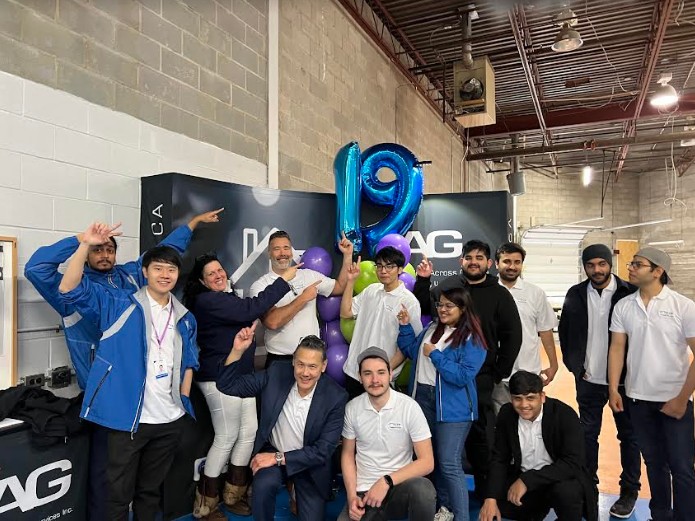 Once upon a time a home security company was born, the year was 2003 and an entrepreneur decided to roll the dice with a desire to fulfill a dream. Mr Mayank Chaudhary (owner/operator of Alarm Guard Security) began a journey that would lead him to building a national company and one of Canada's leading providers of smart home security & automation today.
On March 31, 2003. Alarm Guard Security officially launched the company and a relationship with ADT Canada for promoting, installing and servicing home & business security in Toronto. The first day of operations took place when it secured a business location at 153 Bridgeland ave, unit #1 in North York, Ontario. Utilizing the bare essentials in business through limited furnishings, staff and expenses, the entrepreneur was able to secure some key players who
believed in the business model and set out to officially begin business.
When asked about his recollection of the events that took place upon launching Alarm Guard Security Mr Mayank Chaudhary had this to say:
"I still remember our first day of operations as if it were yesterday. I was no stranger to the business and worked for both the distributor side as well as direct sales with ADT  before taking the plunge.
My main focus was to surround myself with entrepreneurs and goal setting individuals to help launch the business in sales, administration and technical. Each division started with just one individual which created the solid foundation to the company we are today. I am proud of what we have become and very excited to see the next chapter written for the company to come. I am confident with our current leadership in all divisions and pleased to see the expansion planned over the next few quarters."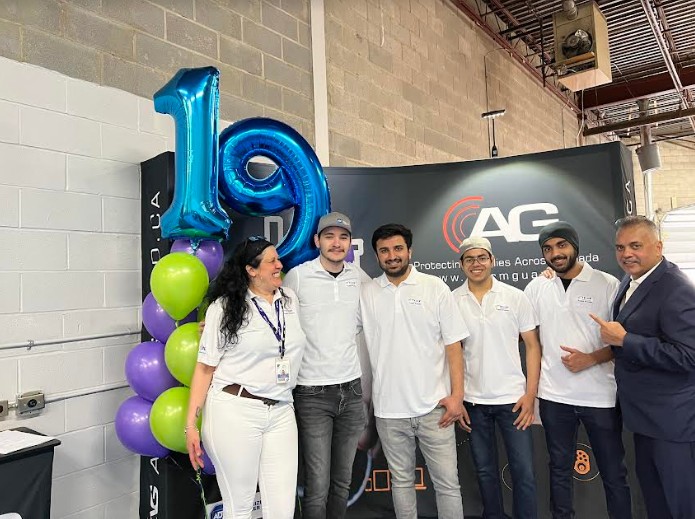 To date, Alarm Guard Security still occupies the original office in North York, Ontario and has expanded with occupying units #3 and #11 due to its growth. AG currently dominates in the east for smart home security and automation, with a main branch in Montreal Quebec offering full bilingual operations and sales throughout the province.
Alarm Guard Security has grown exponentially offering its services across Canada with full support in sales and service in the following areas: Smart Home Security, Smart Business Security, CCTV (Closed-circuit Television), Home & Business Automation, Access Control, Personal Emergency Response Services, Medical Alert Devices, Lone Worker Programs & so much more..
Alarm Guard Security has been helping protect families just like yours since 2003. We are a well-respected company with the support of the most trusted name in North America – ADT Security and now a TELUS trusted provider. As
one of the largest and experienced security and automation companies in Canada, you can rest easy knowing that we have you covered.
Our goal is to provide you, a member of our family, with a premiere service experience from start to finish. From our honest and friendly representatives to our licensed and trained technicians we commit to doing our best to make  sure you are taken care of and more.
Can't wait til we celebrate 20 years !!
Until then, we would like to take this opportunity to thank everyone for making this possible, which includes our customers and our divisions and teams that continue to uphold the AG culture and push to achieve new heights.
Alarm Guard Security
Your Local TELUS Trusted Provider
1 866 282 3331