Package Theft At Your Front Door (Increasing Problem)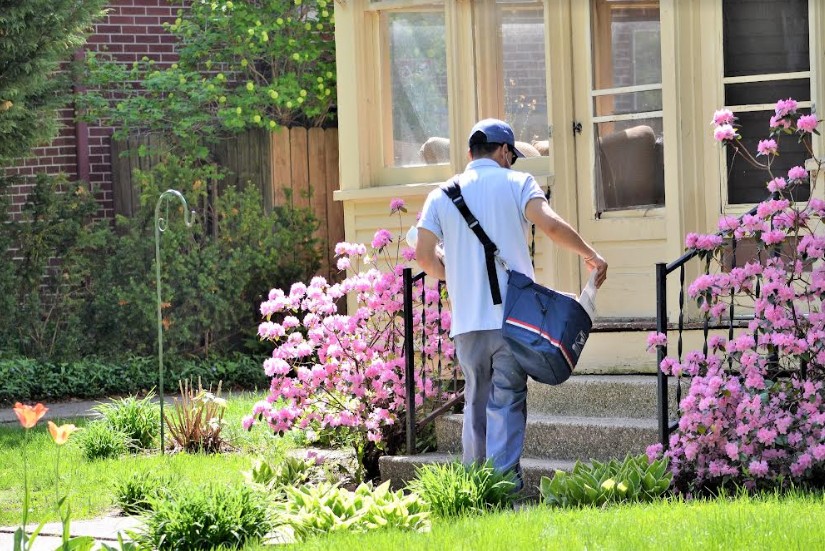 Over the past year Canadians have become reliant in ordering online with free delivery. Overcoming the need for in person shopping for clothing, groceries and gifts. unfortunately the sudden surge in packages being dropped off at your front door has caused the same increase in front door package theft.
As the holiday season soon approaches we will see another spike in gifts being ordered online. This sudden increase will give "front door snatchers" an opportunity for package theft and a rise for losses to the consumer as well as the distributor.
Everyday packages are being taken from door steps in Canada and it only seems to be getting worse. Some Canadians are learning of the real threat and are taking precautions but are still unsure and left unsatisfied without peace of mind.
HOW ARE THE THIEF'S GETTING AWAY WITH IT ?
The last thing anyone wants to think about is another person actually coming onto their property and removing something. Unfortunately it happens, and is continuously happening everyday. Here are only a few select methods that burglars are using to steal packages at your front door.
The only reason we are able to share these stories with you is because they have been caught on camera by smart home devices such as doorbell cameras and outdoor video surveillance systems.
The Car Stop & Go
We can confidently start off by saying that most of the packages being stolen are during broad daylight. The reason for this is due to the fact that many people are either working at the office or simply not home. It starts by a normal looking vehicle drives down your street at regular speed. What you don't know is they are scanning door steps to see if there is a parcel left unattended.
They don't stop right away, usually they will continue and go around the block and then return while in stealth mode. Once your house has been marked they return minutes later and they take action. The vehicle pulls up in front of your home and either the driver (if they are working alone) or a passenger (if they are working as a duo) will walk up to your front door and remove the packages and return back to the vehicle. The vehicle immediately leaves the area to open their new stolen gift.
The whole ordeal usually takes less than 30 seconds and some have been caught on camera taking less than 12 seconds from leaving the car and returning with your parcel in hand to the car for a speedy getaway.
Unfortunately even if you requested a neighbour or friend to watch out for you chances are it could be missed with the blink of an eye. The possibility of even doing anything while catching them in the act is so quick that you are left with confusion and disbelief. Chances of taking a picture or writing down a licence plate would be slim to none.
The Flyer Drop Routine
Believe it or not, these scammers actually go out and have fake flyers created by the thousands (which may only cost less than $25). The intended plan of action is to enable them to walk to every home and access the front door by dropping a flyer. Sounds harmless enough right ? Not so much for the homeowner who ends up coming home that evening and finding their mail and parcels gone.
The ones that have been caught on camera will carry a large bag around the shoulder similar to which mail carriers wear or the traditional paper route bags worn by your regular paper carrier. The idea is to look innocent where neighbours may not take a second look, or even the homeowner for that matter.
The large bag allows them to insert medium to large parcels or even mail quickly so it is not visible when they walk back down the steps or across the walkway. After one or two "scores" the chance of seeing that person in your neighbourhood is slim to none as they are on their way to the next area after dumping their new found "stolen" items where they are safe and sound to be opened up like Xmas morning.
How Are Homeowners Combating Front Door Theft
Primary Recommended Option:
Smart Doorbell Camera
Due to the fact that these crimes are occuring outside and there is no breach into the home it makes it more difficult for capture. Most of the crimes are occuring in less than 30 seconds which makes it even more unpredictable.
You might have seen some videos on youtube or vimeo with homeowners posting videos of the attackers in action. How did they capture them on video you might ask ? Well, since the recent explosion in the smart home security industry it is making outdoor surveillance much easier to afford and have installed.
The primary deterrent is the video doorbell camera which features a motion trigger when someone walks within 8 feet of the doorbell. As soon as the motion occurs it immediately sends a notification to the customer that someone is at their front door. The customer simply clicks on the notification and it will bring them into live video with the person at their front door.
The doorbell camera has infrared for night vision as well as a light on the camera that helps pick up some color in the event it happens at night if there are no outside lights.
With live two way voice anyone could listen and speak through the camera from anywhere in the world through a smartphone or the keypad (making it an intercom system) Another great feature is the ability to add it onto a smart home security system with full automation. For example: the ability to add door locks, smart lights, interactive thermostat and so much more.
Outdoor Video Solution
Another great solution would be a non intrusive wifi outdoor camera where again it works off motion so anyone within 50 – 75ft would trigger a notification. The outdoor camera will record in clips and is easily downloadable so anything captured could be given to the authorities if the event arises. With built in infrared it will allow video capturing even at night. The outdoor camera does not boast a light so color is minimal to none in pitch black but having it mounted near a light is a quick fix.
If you are a victim of front door parcel theft you should consider obtaining one of the two best deterring options listed above. You might be thinking that it would be too expensive or the installation would be daunting ? Homeowners in Canada are opting into having smart home security systems installed through a reputable secure company.
We (Alarm Guard Security) is a proud Canadian company operating for over 18 years coast to coast in Canada. You may be surprised how easy and inexpensive it really is to have your home protected today with a TELUS trusted provider.
Here is the breakdown on what you can expect paying for a brand new system. Here is what you can receive absolutely free when you allow us to protect your home for at least 36 months with our selected low cost monitoring plans.
1) A brand new ipad style 7 inch smart touchscreen security keypad with interactive camera and elegant sleek style.
2) 3 wireless door or window contacts that are encrypted and ready to secure the perimeter of your home.
3) 1 wireless motion detector that can be setup as a trap zone in your home when you are away.
4) Built in glass break detection right inside the keypad covering up to 500 square feet.
5) Full smartphone access through an award winning easy to use security app to all full control anywhere in the world.
6) 1 smart doorbell camera is included with our control + video package absolutely free with the features listed above.
7) Free professional installation performed by one of our certified smart home technicians.
Total retail value of the equipment above is listed at over $1,000 and is included with absolutely no upfront cost on equipment and installation.
How Can You Take Advantage Of This Special Offer ?
Simply call Alarm Guard Security today from anywhere in Canada and order our control + video package. All the equipment listed above will be installed free of charge and you will not have to pay anything for the equipment.
Where is the small print ?
To be honest, all we ask is to allow us & TELUS smart home to protect your family and home for at least 36 months. This is standard across the security industry as much work is put into keeping your home safe.
What is the price ?
Our plans start at $27/mth when all qualifying discounts are applied and met for our secure package (no video) Our plans with video start at $40/mth when all qualifying discounts are applied and met for our control + video. (with doorbell camera or Indoor camera)
So What Are You Waiting For ?
Don't be the next victim of a crime that could have been avoided or minimized at the very least. Take action for you and your family by protecting your home against the elements of crime that occur everyday.

Alarm Guard Security – TELUS Trusted Provider
1 866 282 3331