Why Do Businesses Need A Security System In Canada?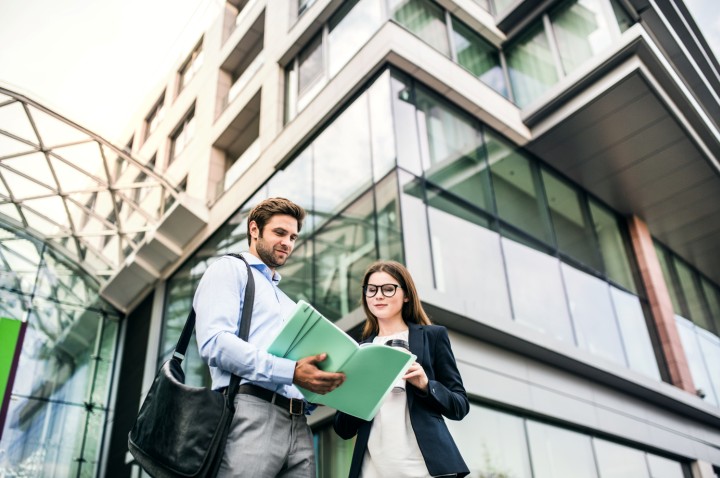 Like any business owner you have put your best foot forward on ensuring your business thrives and becomes successful. Let's not forget the countless hours, dedication and in many cases a good chunk of your savings or investment to bring your dream alive.
With everything that you have put into your business, doesn't it make sense to fully protect it ? And if you did protect it, wouldn't it make sense to use the smartest commercial security system available ?
Smart security is now paving the way for businesses in Canada to not only protect their investment, but to better control how it operates in a faster and more efficient way. Let's face it, as a business owner you carry the burden of worrying about your business whether you are on location or attempting to have a good night sleep.
How Can A Smart Business Security System Help On A Typical Business Day?
For starters, any business owner or manager can remotely stay connected with the business through their smartphone from anywhere in the world. Now that is control and we all know that control is key to a successful business. Let's take a look at some key points that can help with control, and give you the edge you need to help ensure your business is working the way you want it to.
Regardless of what type of business you have, a smart security system is not a luxury, it should be essential.
Here are a few benefits that any business can expect with a smart business security system:
Smartphone Access
Personalized User Codes
Open / Close events and notifications
Monitor Customers & Employees
Alerts & Notifications For Late Openings
And So Much More…

What Can A Smart Commercial Security System Protect Against ?
The number one reason is for burglary. What happens when the shop is closed and you are miles away with your family or simply sleeping at home. Simple smash and grabs are reported at an all time high, leaving business owners with a window to replace and a loss of inventory. The representation of a keypad, cameras, security signage and even stickers on a business window has proven to reduce the likelihood of a burglary.
Vandalism is another important reason to secure your building and record the interior and exterior of your business. Graffiti has become popular and unfortunately expensive for business owners to clean up, with cameras it can definitely help deter this problem.
Employees can make or break any business. No matter how much you want to trust your workers it is a fact that dishonest employees have caused many businesses to go bankrupt due to theft. Knowing that each employee has their own unique code for the security system and the keypad disarm photo to back up who disarms the system can help eliminate a lot of your problems. Don't forget that employees are less likely to steal when they know cameras are watching and recording.
Fraudulent Claims can happen at any time, and if your business is not set up with a smart security system or CCTV video surveillance system, your company can become an easy prey. Potential staged slip and falls have been happening to companies for decades, but recently less and less due to backed up video footage and smart security watching over your business.
Why Choose Alarm Guard Security For Your Business Security Needs ?
At Alarm Guard Security, we offer fast, reliable security services for commercial properties all across Canada. We are the pioneers with cutting-edge security industry equipment, service and monitoring. Alarm Guard Security utilizes the most efficient and reliable technology to help prevent any damage to your property. Our team of certified security professionals will help you find the perfect security solution for your business.
For more information regarding the business services Alarm Guard Security offer and receive a free no obligation quote, call any of our representatives at 1 866 282 3331.
Alarm Guard Security