How To Get A Free Home Security System in Canada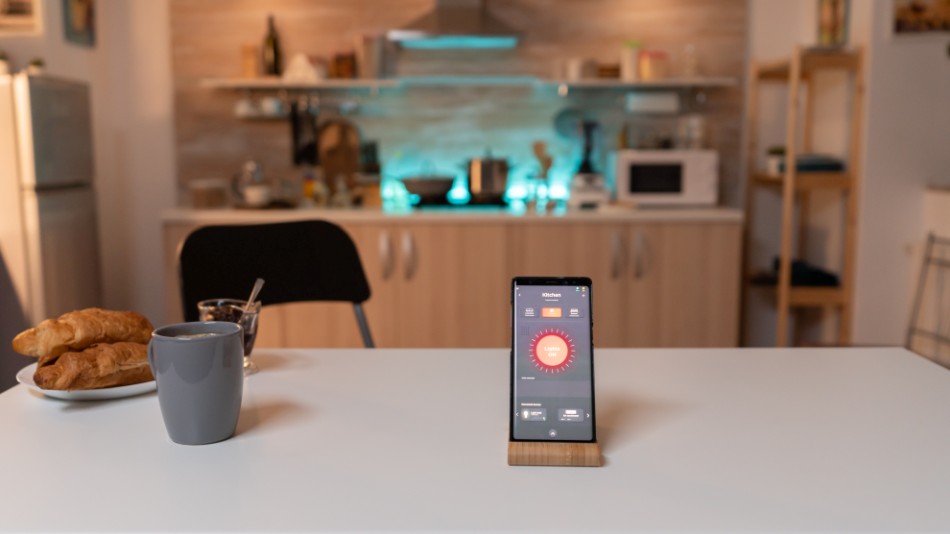 Smart home security systems continue to develop into high tech home automation solutions. As you can understand the smarter the security system the higher the costs. You might be thinking you cannot afford the smart security system your neighbour currently has ?
Well, you're wrong and " keeping up with the Jones " when it comes to smart security is really not as bad as you think. Keep reading and I will walk you through the best practice of how to get a complete smart home security system for your home absolutely at no up-front cost. ZERO..
To be perfectly honest with you, many companies claim to offer no up-front costs on their smart security solutions but are they really smart or high end security equipment that you can rely on to keep your family safe ? And do they allow you to fully automate your home with smart home equipment such as:
SMART DOOR LOCKS
SMART THERMOSTAT
SMART LIGHTS
SMART VIDEO ANALYTICS
VIDEO WITH TWO WAY VOICE
24 HR LIVE VIDEO STREAMING
SMARTPHONE APP ACCESS
SMART GRADE SECURITY ENCRYPTION
AND SO MUCH MORE…
I understand it is difficult for you as a customer to distinguish between high end security systems and your average inexpensive system, especially if a representative from a security company is installing it. Don't worry, this is exactly why I chose to write this blog today and inform you step by step on how to select the right security system with ZERO up-front costs.
Smart Checklist For Smart Home Owners
● Choosing The Best Company
Reputation is the key to choosing a qualified smart home security expert company to fully protect your home. I have sold and installed security systems for over 20 years and I would highly recommend only choosing a company that is well known and has been in business for at least 15 years at a minimum.
● Selecting The Best Monitoring
The security monitoring company is important when selecting the right security solution. Always ask how many monitoring stations will be overseeing your home. The reason for mentioning this is because back in the day a well known security company that spent millions on commercials and advertising actually housed their own monitoring and it was terrible. Hint: It was not Alarm Guard Security, ADT or TELUS 🙂
● Getting The Best Equipment
This could be the most important decision you will ever make, fortunately I will walk you through how to obtain it at no cost, and receive the highest grade encryption, functionality and appearance on the market today.
Achieving The Highest Quality Smart Home
Security Equipment With $0 Up-Front
How can you know if the security system you are being offered is actually worth receiving even if you are not paying for it ? Remember, this is the equipment that will be installed in your home so you should have a say in what will be installed. Right ? You wouldn't allow a furniture store to simply choose the sofa to be in your living room for you, so why should the smart security system be any different.
I have been working in the security industry for over 20 years, allow me to set the record straight when it comes to securing your home. I have personally installed, serviced & sold thousands of security systems and CCTV systems here in Ontario and Quebec.
Don't worry, the offer I will extend to you is not only for Ontario and Quebec residents. This offer extends to just about everyone in Canada. I understand that was a very bold statement but I am willing to back it up.
#1 Recommendation For Home Security
Company: Alarm Guard Security is a leading provider of home security for families across Canada for 20 years. The master dealer for ADT for over 16 years and is now a TELUS trusted provider.
Monitoring: SmartHome Security real-time monitoring by TELUS. Central Monitoring Station (CMS) is a highly secure, ULC-certified, TMA Five Diamond rated facility which houses trained professionals and critical information to monitor home security on a 24/7 basis. To ensure redundancy and reliability of their services, they have two onitoring facilities prepared to receive alarm signals at all times.
Equipment: The IQ Panel 2+ is considered the most powerful security and smart home platform available. Not only will it deliver high end functions but the encryption and security it delivers is among the best. This high end security panel is built on an easy android system for home owners and boasts a gorgeous sleek looking design to compliment any home. This system can integrate full home automation, video , instant alerts and complete smartphone access.
Installation: Alarm Guard Security is again the best choice for service and installation across Canada. Rely on this company as thousands and thousands of customers have done for over 20 years.
How Can You Claim Free Equipment Today ?
Simply call our office at 1 866 282 3331 and mention our secure package.
● $850 In Free Smart Home Security Equipment
● Free Installation from the leading security company Alarm Guard Security
● Smart Home Security real-time monitoring 24/7
Receive all the above combined equipment and service with the lowest monthly monitoring rate when you allow us to protect your home for a term. *
DON'T PLAY THE VICTIM CARD – CALL ALARM GUARD !!