Saving Lives Comes With A Cost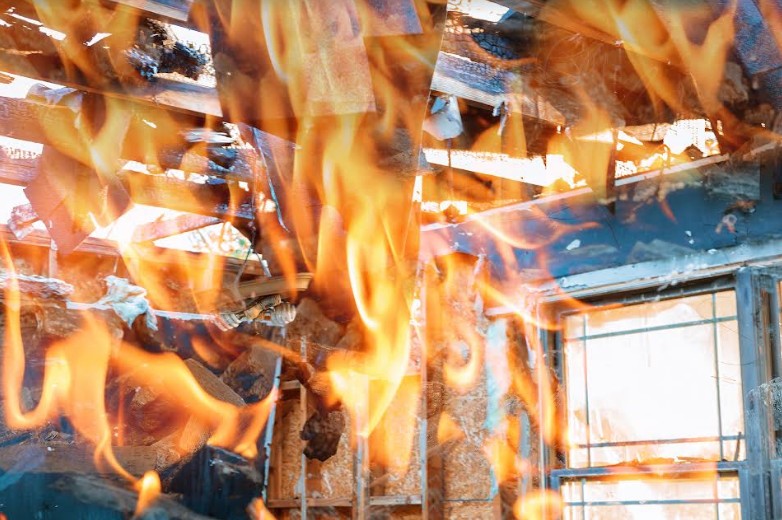 The first thing that might come to your mind is what do you mean about saving a life comes with a cost ? I understand the confusion and what you might think about that statement. Today we will touch base on a specific type of event that tragically takes lives away from families and loved ones, when in fact they could have possibly been avoided or limited to say the very least.
The following news story headlines are self explanatory
Fire destroys home east of Grafton in Northumberland County.
Family says 3 young brothers killed in Brampton fire were deeply loved.
Mother and son hospitalized following devastating fire in Strathcona County.
One person dead following fatal house fire in Keswick On.
6 children including 1 infant in hospital following Mississauga house fire.
Man clinging to life at Kelowna hospital; family says system failed him.
Our hearts go out to everyone who has suffered from a fire. The devastation that occurs from such a tragedy is shocking and severely dangerous. Without a proper plan of action and security precautions set in place, it can easily leave anyone caught in a fire rendered helpless.
Major Causes of Death Due To Fires
In the event of a house fire, many more dangers occur that create dangers within itself. Statistics show that the major cause of deaths originate from cooking and smoking in the home. In such a case when people are cooking on the stove, and if left unattended creates the potential for a fire to occur. Smoking in itself creates a high risk for fire hazards due to the fact that you have a burning cigarette which is essentially an ignition for a fire to start.
The best way to help eliminate the risk of fires is with a proper plan of action or in better terms a pre plan or safety measure. In any situation if a plan is set in motion and followed correctly, the best result will occur depending on that plan. As an example. We know that every time an attempt is made to cook dinner there will be a certain amount of risk associated with this task. Open flames, boiling over liquid causing sparks on the elements or forgetting something on the stove and the contents drying out causing a major smoke hazard are only a few dangers that come with cooking with a stove.
What's The Plan ?
The plan should be to save lives at any cost. The cost is not only monetary but the time and effort spent on executing the plan so everyone is following procedures and staying safe.
Let's build a basic safety plan to help a family feel safe and minimize accidental fires, with an added layer of protection they deserve through monitoring.
The following precautions can be put in place to help everyone in the household better understand the seriousness of the situation. By drawing attention and awareness, will not only educate our children but better help them to be prepared for the unfortunate moments when they may need them most.
The Pre Planning Should Have The Following:
Evacuation Plan (Safety Plan In The Event of A Fire)
Fire & Smoke Detection ( Is Your Home Fire Safe Compliant)
24/7 Monitoring Help (Finding The Right Monitoring Service)
Fire can spread rapidly through your home, leaving you as little as one or two minutes to escape safely once the smoke alarm sounds. A closed door may slow the spread of smoke, heat and fire. Pull together everyone in your household and make a plan. Walk through your home and inspect all possible exits and escape routes. Families with children should consider drawing a floor plan of your home, marking two ways out of each room, including windows and doors.
Escape planning tips (Evacuation Plan)
It's time to bring everyone together in your household and make a plan. Walk through your home and inspect all possible exits and escape routes. Households with children should consider drawing a floor plan of your home, marking two ways out of each room, including windows and doors. Also, mark the location of each smoke alarm.
A closed door may slow the spread of smoke, heat and fire. Install smoke alarms in every sleeping room, outside each sleeping area and on every level of the home. Codes and Standards – Canadian Fire Alarm Association ® requires interconnected smoke alarms throughout the home. When one sounds, they all sound.
When you walk through your home based on your plan, check to make sure the escape routes are clear and doors and windows can be opened easily.
Choose an outside meeting place (i.e. neighbor's house, a light post, mailbox, or stop sign) a safe distance in front of your home where everyone can meet after they've escaped. Make sure to mark the location of the meeting place on your escape plan.
Go outside to see if your street number is clearly visible from the road. If not, paint it on the curb or install house numbers to ensure that responding emergency personnel can find your home.
Have everyone memorize the emergency phone number of the fire department. That way any member of the household can call from a neighbor's home or acellular phone once safely outside.
If there are infants, older adults, or family members with mobility limitations, make sure that someone is assigned to assist them in the fire drill and in the event of an emergency. Assign a backup person too, in case the designee is not home during the emergency.
If windows or doors in your home have security bars, make sure that the bars have emergency release devices inside so that they can be opened immediately in an emergency. Emergency release devices won't compromise your security – but they will increase your chances of safely escaping a home fire.
Tell guests or visitors to your home about your family's fire escape plan. When staying overnight at other people's homes, ask about their escape plan. If they don't have a plan in place, offer to help them make one. This is especially important when children are permitted to attend "sleepovers" at friends' homes.
Be fully prepared for a real fire: when a smoke alarm sounds, get out immediately. Once you're out, stay out! Under no circumstances should you ever go back into a burning building. If someone is missing, inform the fire department dispatcher when you call. Firefighters have the skills and equipment to perform rescues.
Congratulations you are now prepared in the event a fire takes over your home. Now What ?
The sooner a fire is detected, the quicker it will be for firefighters to respond. This can mean you may avoid major damage or even worse, the complete destruction of the home and possible death.
The best way to minimize the risks is to have an active monitoring system with responsive smoke alarms. Instead of instilling fear today we will simply talk about the 5 major benefits of obtaining an active 24/7 monitored alarm with smoke detection.
Avoid Smoke Inhalation
The most important reason is perhaps the only one you really need. This can save the life of anyone in the house at the time. This is particularly crucial at night time. Anyone who is sleeping may not be awakened in time if a fire starts. Many times people die of smoke inhalation while trying to escape. Having a system in place can give you peace of mind and security for the what if's.
Early Detection
The earlier a fire is detected, the faster it will be that firefighters will respond. This can mean you may avoid major damage or even worse, the complete destruction of the home and possible harm to you and your family.
Insurance Discounts
can save you money on your house insurance. Homeowner policies often give discounts to customers who have these systems. That is because it can be possible to save a home rather than lose it entirely. In addition, it demonstrates to the insurer that the homeowner is taking responsibility and is prepared in case an unfortunate incident should occur.
24/7 Monitoring
A home fire alarm system gives the homeowner protection 24 hours a day, every day of the week. Your home will be monitored when you are away, and at night when you are sleeping. You and your family can feel secure knowing this monitoring never sleeps.
Easy & Affordable
Having a system is very reasonably priced. Even if you have insurance that can replace any lost items, many of them are irreplaceable. This would include photo albums, gifts from family members or items passed down from one generation to the next. You also would be severely inconvenienced by having to live elsewhere for at least some time.
Having the security and peace of mind offered to you and your family can be one of the wisest decisions you can ever make.
Alarm Guard Security has been protecting Canadians with home fire protection, intrusion and home automation for over 19 years.
Contact us today with questions or to schedule a free home fire alarm system consultation. You will be surprised at how our low cost burglary, automation and fire detection systems really are.
If you can afford a home or apartment to live in, then you can afford to protect yourself from the elements of danger. The safety measures you put in place today will dictate how effective your safety is tomorrow.
Finally, there is the emotional trauma of losing your home and possessions.

Alarm Guard Security – Canada's Local Home Security Provider
1 866 282 3331