Why Choose TELUS for your security needs ?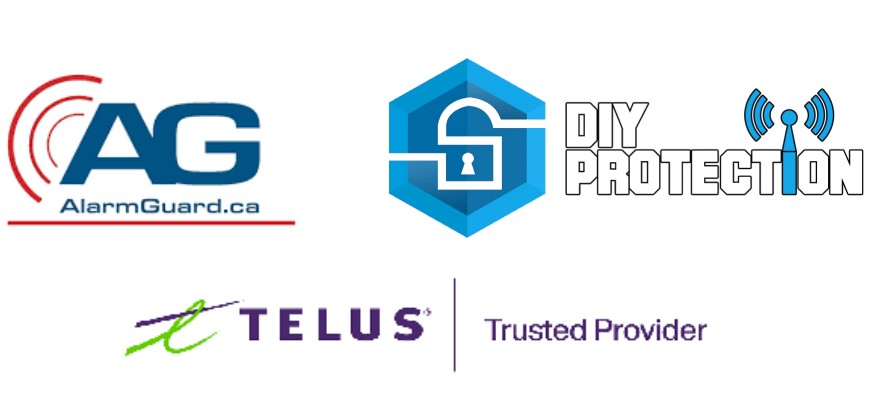 If you or someone you know is currently looking at smart home protection it is a great idea to have an understanding of what your choices are in Canada.
Today we will be focusing on one specific reputable company that can deliver exactly what you need at the very best price and service you should expect.
Unless you have been living under a rock, the TELUS name should not come as a surprise. In fact, odds are in favor of you or someone you know is currently using a TELUS service. Perhaps a mobility plan which is offered anywhere in Canada ? Or for those of you who are currently living in the western part of Canada where you could be enjoying the internet, home phone and Cable TV they offer.
Ok so who is TELUS ? They are a dynamic world leading communications and technology company connecting with over 15 million Canadians through data, IP, television, voice and security.
You might be thinking " why do I want a company that offers internet or mobility to set me up with security for me and my family" ?. Well, here comes the kicker. Unlike other communication companies in Canada TELUS actually offers home and business security that is backed by 147 years of security experience. I know, how is that possible when TELUS is currently in their early 20's.
Introducing ADT, I know for almost all of you there's no need for an introduction, but here goes anyways. ADT Canada was one of Canada's leading providers of security and automation solutions serving residential and business customers, with approximately 500,000 customers and approximately 1,000 team members across the country.
Oct 1, 2019 the world was shocked when the announcement was released that TELUS has acquired the iconic ADT residential security for Canada. Once the news settled and the dust cleared it was evident that TELUS truly wanted to offer Canadians the best possible security solution available.
What a great way to secure Canadian home owners then to lock in a winning formula that ADT has been using for decades. ADT was a recognized name in the security industry that has built trust and loyalty from customers over generations in Canada and the United States to mention a few.
So, if you're looking for the best of the best or the big brother of home security in Canada, what might have been ADT several years back, we can now consider TELUS to be one of the largest and well respected players in Canada.

Where does Alarm Guard security Fit In ? Alarm Guard Who ? We can forgive you for not knowing AG for the time being but after this article it will be clear who they are and where they fit into the security sector.
Let's start with who Alarm Guard Security is and a bit of history on the company. Alarm Guard Security is a leading provider of smart home security in Canada and has been operating since 2003. Over the last 18 years AG has expanded its operation and services across Canada and in some parts of the United States.
The exponential growth that AG has achieved over the last few years is impressive with the birth of the new divisions, DiyProtection.ca as well as Senior Protection, AG has really played a role in protecting families and seniors in Canada.
AG was an authorized dealer for ADT spanning over 15 years, which means they were accredited with selling, installing and servicing customers in Canada under the ADT security program.
When TELUS acquired ADT back in 2019, Alarm Guard Security retained that same relationship which was once with ADT as an authorized dealer, and is now a TELUS Trusted Provider.
What does a TELUS Trusted Provider mean ?
In general terms, Alarm Guard Security is authorized to sell, install and service new clients in Canada under the TELUS security program. The customer can expect the same great service and reliability they would expect from TELUS as they are being monitored and cared for through the high level of security from one of the largest security companies in Canada.
What Does Alarm Guard Security Offer To Customers In Canada ?
● Smart Home Security
● Smart Business Security
● Home Automation
● Business Automation
● Video Surveillance CCTV
● Medical Alert
● Mobility Wireless Solutions
● Do It Yourself Smart Home
If you're looking for a proud Canadian smart home solutions provider, look no further than Alarm Guard Security.
Where Does Alarm Guard Service ?
We service Canada with free installation by a qualified technician or through our DiyProtection program with in house certified techs at your disposal.
Peace Of Mind Security From A Proud Canadian Company…
Alarm Guard Security –                http://95k.c2a.myftpupload.com                1 866 282 3331
Senior Protection –                      https://seniorprotection.ca                         1 866 416 0838
DiyProtection –                        https://diyprotection.ca                                  1 844 898 8349