Why do people have alarm systems but fail to set them?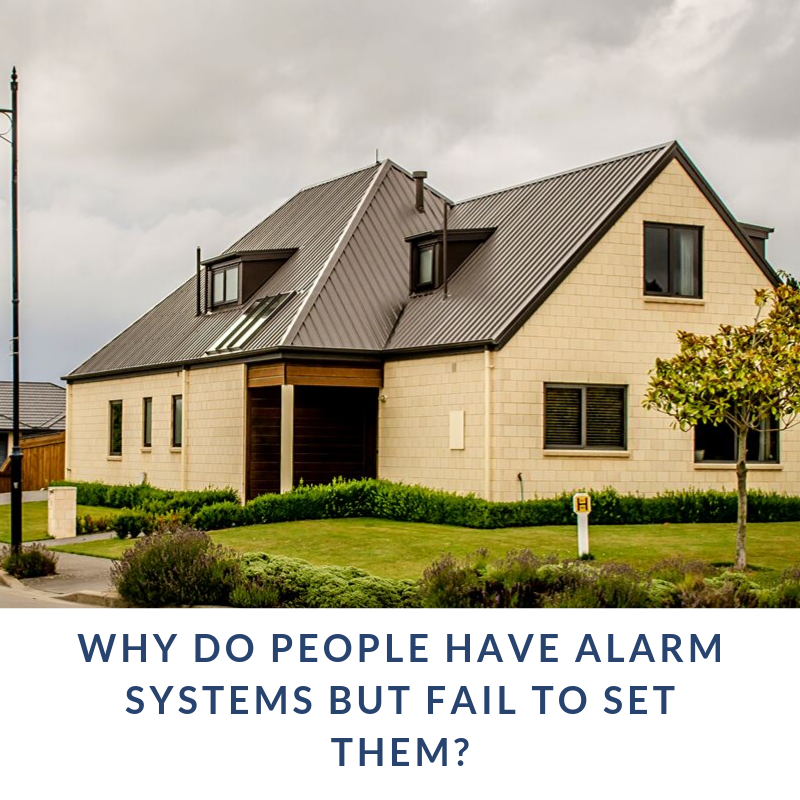 There are many reasons why families and businesses decide to install a security system. For many, unfortunately, the purchase comes after they became a victim of a burglary. Others are eager for a discount on their home or property insurance. Some just appreciate the peace of mind that comes with having a professionally-protected building and a team of specialists available if needed. At some point, however, everyone is guilty of forgetting to set the alarm. Whether it's rushing out of the house in the morning or locking up a business at the end of a long day, it's normal to become distracted now and then. Yet some individuals simply choose not to set the alarm purposefully. Why is that? After all, alarm systems are complex technological devices that sometimes require in-person installation from a security expert. So why bother, if you're not going to use it? Turns out, there are a few reasons – and misconceptions.
The appearance of the alarm is enough – Yes, it's true that the distinct blue-and-white ADT sign is highly recognizable to most people and criminals mostly steer clear of properties with alarms. However, burglars often take the time to watch their potential target and learn their habits. Specifically, they want to know when the building will be vacant. If they notice that the owner is failing to activate any type of alarm, they'll know it's an easy payday.
Response time is slow or people won't notice an alarm – It's true that people often ignore a blaring car alarm in a crowded mall parking lot. But if there's a siren coming from the house next door, you can bet a crowd of neighbours will soon appear at the doorstep. Mostly though, the sound is enough to spook any burglar who will almost certainly exit the property immediately for fear of attention. Additionally, alarms have panic buttons which can immediately alert authorities to an emergency.
They live in a quiet neighborhood – While calm streets may seem crime-free, the sad fact is that no area is perfect. Small towns, fancy mansions and farmhouses are all potential targets. In fact, many burglars are acquainted with their victims, such as a casual friend or maintenance worker. For them, these are crimes of opportunity and the reputation of the neighbourhood won't matter because they're already familiar with the home's layout.
They only set the alarm at night – the biggest misconception about robberies is that they take place in the middle of a dark night. Actually, most criminals strike in during the day when homeowners are away at work. Though businesses can be targeted when they are closed, every property should make use of their security at all times.
More than an alarm – Today's security systems do far more than keep you protected. They're also smoke/carbon monoxide detectors and support smart devices for home automation. In fact, the device can end up being one of the most used in the home.
For more information on an alarm you'll be excited to use, call 1-866-282-3331.