Beware: July is the Worst Month for Home Burglaries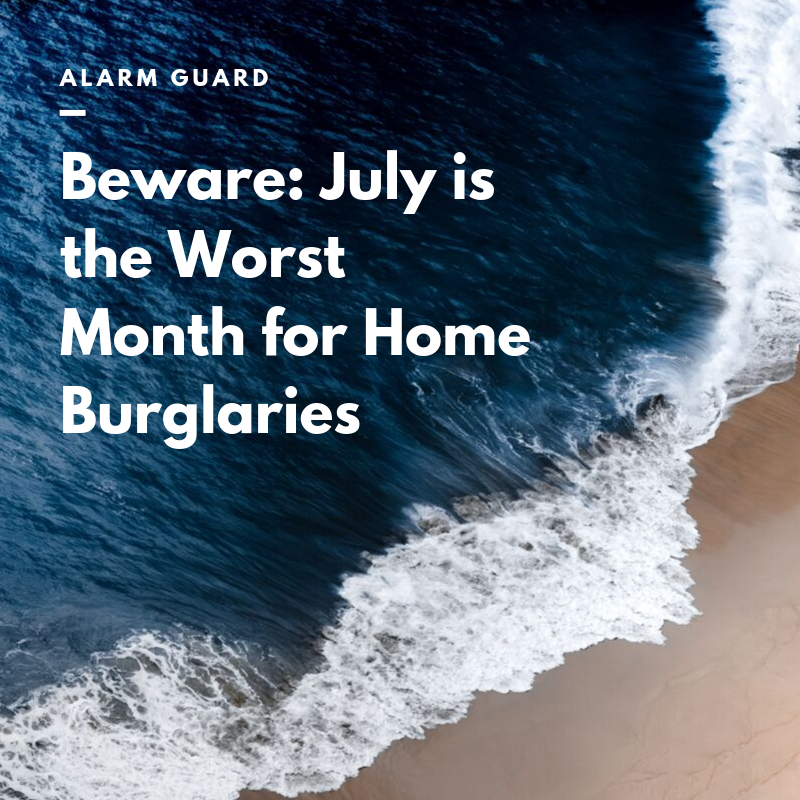 July is often the single most exciting month for people around the country. Children are finally finished with the school year, the weather is comfortably warm and summer vacations are a popular topic of conversation. In fact, the stress of other months is often ignored in place of such happy moods. Unfortunately, in the midst of celebration, these weeks are also the most dangerous for home burglaries.
There are numerous reasons for this disturbing statistic. Typically, this month is particularly hot. For many cities, this is the time when breezy Spring evenings turns to long, humid and sticky days where tempers rise along with the forecast. Police often dread this time of the year in particular because heatwaves bring additional crime. In fact, several studies confirm this fact. One reason? Most public places are particularly crowded, streets are filled with tourists and homes are left empty.
Burglars pay special attention to residential neighborhoods during this time. For those with a keen eye, it's shockingly easy to discern which families are away on an extended holiday. Aside from the usual signs of piled up mail and newspapers, lawns quickly become overgrown, lights are always off and no cars are in the driveway. Not only that but typically multiple residences are empty at the same time due to overlapping vacations. It's less likely that eagle-eyed neighbors will be around to notice any snooping prowlers.
In addition to this, warm weather usually means open windows and backdoors. A busy gardening season also leads to scattered tools and open garage doors. Homeowners often underestimate how quickly a thief can strike. Because most incidents take place during the day, it's very likely that expensive items can go missing before anyone in the residence notices a disturbance at all. Police in several jurisdictions has strongly advised individuals to shut windows and doors this season for this exact reason, although with multiple heatwaves, it's a difficult request.
Summer is also a popular time for home renovations. Painting, repair and redecorating are always easier when the snow is melted and schedules are less hectic. Alarmingly, a large number of potential burglars are former workers who use their job to evaluate possible targets. They may return for a crime spree or spread the information to their associates.
Sadly, a growing number of budding criminals are young teenagers who are eager for a quick buck. Because school is out for a number of months, this group is particularly active. Homeowners should be sure to secure items like grills, lawnmowers and outdoor speakers which can be quickly sold for a steep profit.
Although those about to depart for a vacation are usually busy with preparation, it's important to set aside some time before leaving to determine a plan for home security. Modern security systems offer one of the few fool-proof ways to leave a home empty without worry. Most will have video surveillance and a doorbell camera with the ability to monitor from a smartphone. Not only will families be assured that their home is protected on a trip – but they can check for themselves!
For more information call 1-866-282-3331.