Best Security Tips For New Homeowners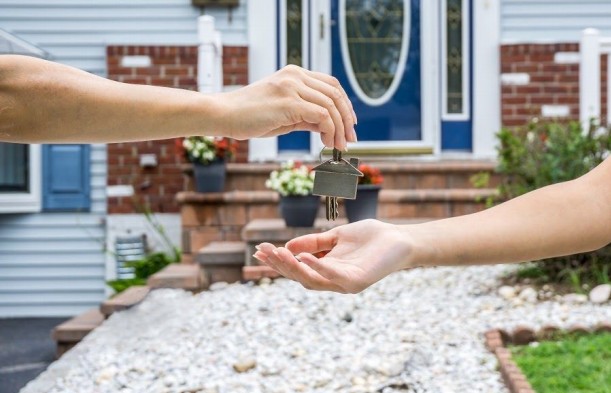 Best Security Tips For New Home owners
Congratulations on purchasing your new home. This is not an easy task when you take into account the paperwork, finances, inspections and lawyers. But hey, you finally have received the keys to your new home and are ready for that deep breath. Kudos to you for overcoming the hardest feat. However, responsible home ownership doesn't stop there.
So many things to do when you start moving in such as unpacking all the boxes, decorating and some important decisions. Now is the time where you will want to take the necessary steps to protect your new dream home.
We have put together some important information for new homeowners to keep their homes and families secure.
Your House – Your Neighborhood
Because you're new to a neighborhood, it's hard to pinpoint unusual activity because you don't yet know what's normal. Spend some time familiarizing yourself with the lay of the land and observing daily life on your street. What kinds of vehicles do neighbors drive? Is it common to see people out at night and early in the morning? How common are delivery trucks, move-in vans, construction crews, service provider visits, etc.?
The more aware you are of what's "typical," the better prepared you'll be to spot something out of the ordinary or suspicious. Remember your neighbor are performing the same duties in order to keep your area safe. It's important we all do our part for the safety of our neighborhood.
Meet Your Next Door Neighbours
Your immediate neighbors can be your biggest guards to prevent intrusion or theft. Make sure to Introduce yourself and get to know one another so that they'll feel comfortable alerting you if something appears off, or contacting the police on your behalf if needed. Find out if there is a neighborhood watch program, and learn how to get involved. The more comfortable and well liked you are in your area equals the more people will do for you and have your back.
Also, a trusted neighbor can be relied upon for picking up your mail when you are on holidays or extended trips. A buildup of flyers in your mailbox or uncut grass for long periods simply alert thieves that the home is vacant and that is something you want to avoid at all cost.
Take Measures To Change Locks / Garage Doors
There is no way to know how many people were given access to your home through the past homeowners, or how many keys are circulating for the doors. Do not take any chances and change your locks upon moving in to prevent anyone from having easy access to your new home. Beware of garage door openers as they have codes stored in the keypad outside the garage, be sure to change the code before you move in.
Smart Dream Home Needs Smart Security Protection
As a new homeowner, you've likely gotten mail or advertisements prompting you to install a home security system. Take them seriously. A home security system notifies you and authorities if suspicious activity occurs, ensuring your home is secure whether you're home or away. Speak with a trusted security provider to build a customized plan for your needs, lifestyle and budget. Alarm Guard Security is the leading provider in Canada for smart home security systems and Do-it-yourself professional security. Both options offer the best security and automation equipment available along with 5 Star monitoring from the very best. Don't wait, call AGS today at 1 866 282 3331 before you are a victim.
Check with your homeowners insurance as they offer a discount off your insurance premiums if you have a professional security system with the following protection:
Burglary – Fire – Carbon Monoxide – Flooding – Freeze (low temp)
Ensure Safety With Necessary Maintenance
Properly Inspect your property to make sure everything works as it should. Check outside lights, carbon monoxide detectors, smoke detectors, locks, doors etc. Maintenance and supervision all play a part of your family's ongoing well-being and safety. Make sure to fix or replace anything that is broken or not functioning properly. Ensure the outside is properly lit up with bright lights for at least your front and back doors.
Contact us today regarding the total protection of your new home and receive a free doorbell camera with our Secure & Video monitoring plan. Some conditions apply…
Alarm Guard Security  1 866 282 3331
DiyProtection  1 844 898 8349