Senior Protection Medical Alert System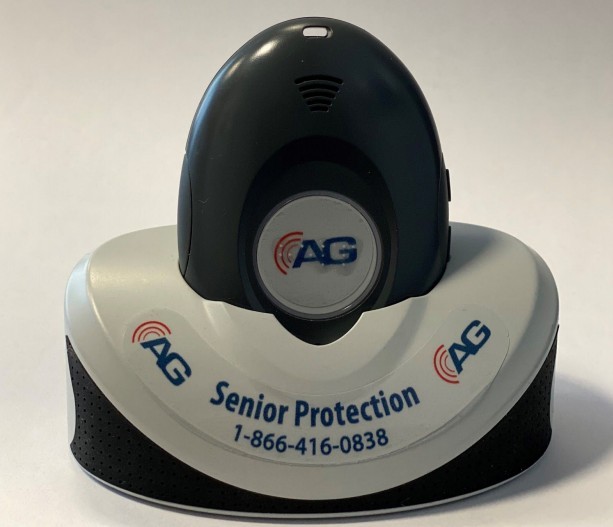 Welcome to the Senior Protection articles area where we talk about our products, services and most importantly the protection of our customers. As a leading provider of Personal Emergency Response Systems our goal is to stay current with up to date products, service and pricing. Our customers and their safety is our ultimate priority and concern while we protect across Canada.
When it comes to your protection we offer many options and levels to protect you or your loved ones. However, today we will be focusing on our most popular option that is designed to help and work for any lifestyle.
1. Personal Safety On The Go                             (Less Than $1.67 / Day)
Our personal safety on-the-go package is our most popular and happens to be our most affordable mobile device available. Offering GPS on the go, with a combined 2 way voice speaker and alert button into the device, so emergency response can speak directly to you through the pendent!
In the event of an emergency or feeling unsafe for any reason, the push of the button will initiate a call with our 24/7 medically trained support staff to help you!
Our on-the-go personal safety device works everywhere in Canada that has a cell reception making it a prime choice for the active lifestyle. Even our stay at home customers enjoy this plan as it works in all rooms of the house including the shower while enjoying all the features it offers like 2 way voice.
Includes our All inclusive Family & Caregiver Access which offers a wonderful layer of protection and gives peace of mind to the whole family knowing everyone is aware 24/7 and a part of the solution. Instant alerts & notifications keeps everyone in the loop in real time for every condition.
Geo-Fencing is enabled with our on-the-go plans. This service notifies the family, friends or caregivers in case the user steps out of the predetermined pre-programmed 'safe zone' which is setup and requested by the customer.
LOOKS LIKE GLEN IS SETTING UP A PERSONAL SAFETY DEVICE RIGHT NOW, CHECK OUT WHAT COMES IN THE PACKAGE AS STANDARD.
EVERYTHING INCLUDED IN OUR ON THE GO PACKAGE PLAN
● Personal Emergency Device (LTE, 2 way voice, GPS, Fall capable)
● Charging Docking Station (easy slide in with flash charge)
● Breakaway lanyard (necklace), Watch insert & Belt clip
● 12V Car charger attachment for long trips
● Power cable (for charger or direct into unit for fast charging)
As you can see, everything except the kitchen sink (lol) is included in our complete PERS unit packages so there is no need to purchase any a la carte add ons for wearing or making the device work.
The absolute worst thing anyone can find out is, after making a purchase they find out that they need to purchase something else in order to make the first purchase operate correctly. We understand and ensure all accessories are included and warrantied for your assurance and protection.
Peace of mind protection comes at a minimal cost when you or your loved ones life is on the line because in an emergency, every second counts.
ARE YOU OR A LOVED ONE IN NEED OF A PERSONAL EMERGENCY DEVICE (MEDICAL ALERT DEVICE)?
STEP 1: CALL 1 866 416 0838
STEP 2: MENTION THIS ARTICLE
STEP 3: SAVE ON UPFRONT COSTS AND RECEIVE FREE SHIPPING.
Congratulations and welcome to the Senior Protection family…