The Disturbing Trend of Burglars Setting Fires to Cover their Crimes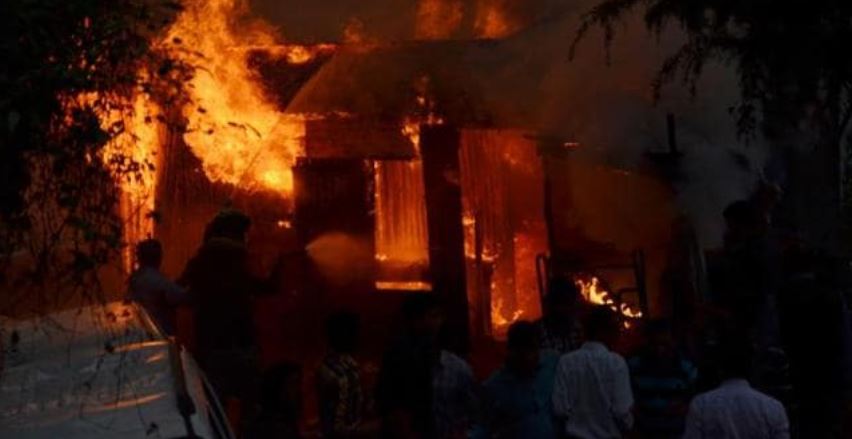 Despite advances in technology and crime-fighting, burglaries are incredibly difficult to solve and the vast majority go unpunished. Break-ins are also commonplace in most cities and small towns, making the volume unmanageable for many police forces. Despite the slim likelihood of being caught, some thieves go to extreme measures to cover their crimes. In recent months, detectives across the country have had to contend with consoling families not only affected by a burglary but also a fire – set to destroy any evidence of their presence in the targeted home or business. If the thief isn't attempting to conceal their identity, they may also start a blaze as part of vandalism or by accident. Regardless, 2019 has thus far been a particularly dangerous year for combinations of break-ins and arson.
As the weather began to warm in New Brunswick, police were called to a public garden complex in early April. A burglar who illegally entered the closed business set the popular spot on fire before being apprehended by officers. The man was later found to be from Ontario and was not affiliated with the company.
Later that same month a man was arrested after a six-month investigation into a series of burglary/arson in a small town. He was found to be homeless and taken into custody after evading a Fugitive Apprehension Unit tasked with his capture.
On the same day in Florida, a criminal spoke to cops about the reasoning behind his series of heinous crimes. The man robbed both homes and businesses in the area and set several fires during his spree. Initially, he started blazes nearby to draw police attention away from his burglary attempts. Other times he was upset at the low value of goods available during his break-in, including after smashing a display case at a store to grab jewelry, only to find out it was relatively cheap.
These incidents showcase the difficulty in finding and apprehending this breed of criminal. Many are unknown to the home or businesses and impulsively start blazes. This behavior makes them all the more dangerous to property owners who are left to replace not only stolen possessions but also repair damaged infrastructure. One Connecticut city found that while murders and assaults dropped in 2018, burglary and arsons were one of the few crimes that increased.
One reason is that, while brands compete with online retailers for customers, shops are beginning to stock unique and sometimes valuable merchandise. For instance, a dollar store was recently burglarized and torched, leaving the owner both furious and confused. Police later suspected that the bandits targeted the store, not for their inexpensive supplies, but the lottery tickets that were recently added to the selection. The high value of these tickets enticed the burglars and caused the need for extra caution on their part. For home-based crimes, detectives believe that unstable or panicky crooks can easily become paranoid and set fires for irrational reasons.
Regardless, all property owners should caution themselves against this unnerving crime. Both video surveillance and smoke detectors could end up providing protection from a serious offense.
See how our security professionals can help by calling: 1-866-282-3331