How To Identify The Signs For Upgrading Your Business Video Surveillance System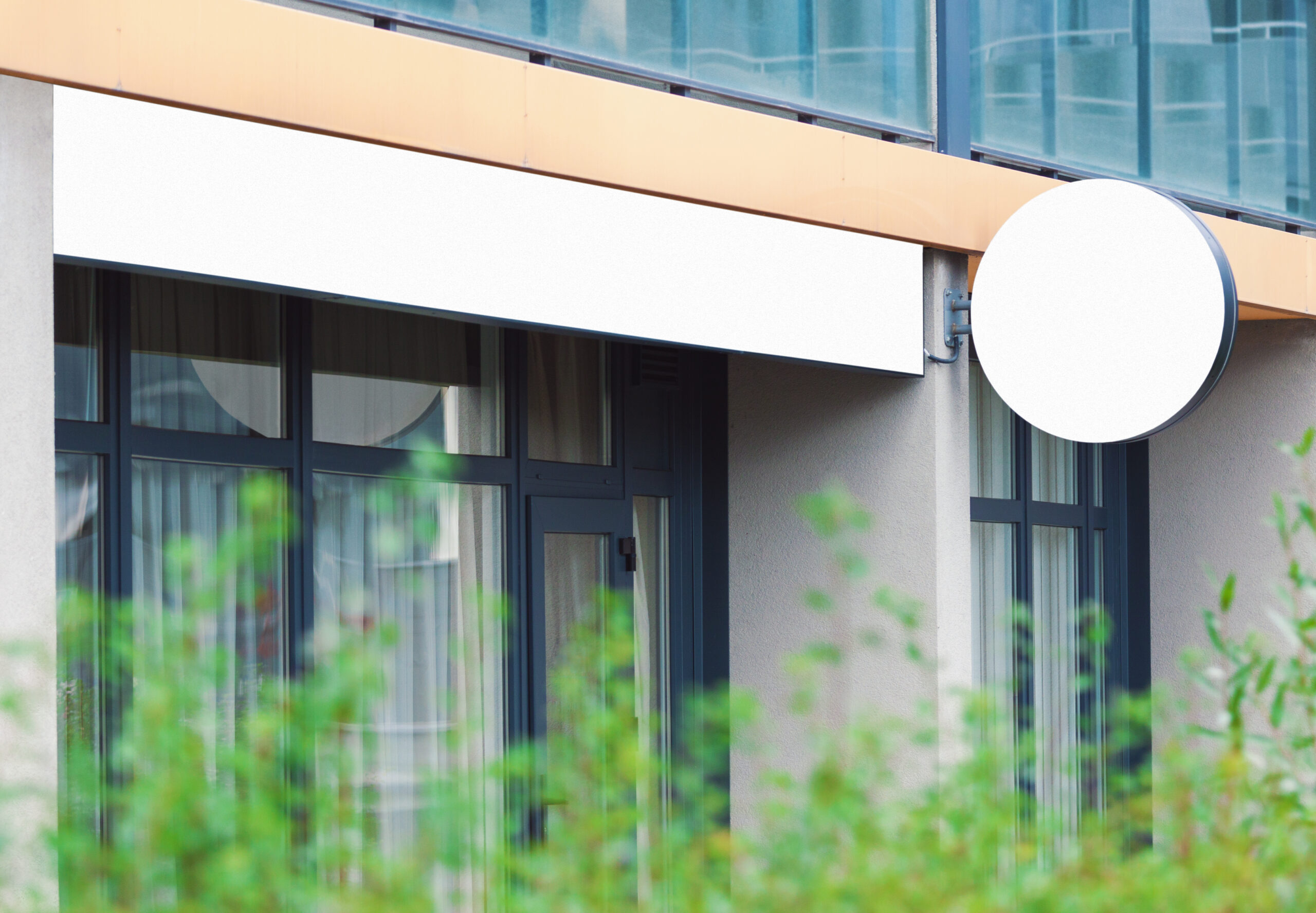 Does your current video surveillance system meet the needs of today's professional businesses? Not sure? Well, if your a business owner that cannot confidently go to sleep at night knowing your business it protected, then keep reading.
Business security systems as well as video camera systems have taken a giant leap forward over the past few years in technology, reliability and ease of use. Let's take a look at what is considered today's standards when it comes to what is available on the market for business owners and securing their businesses.
Managing Your Business
For most business owners they have dedicated their time, energy and in most cases their life savings into opening and operating a business. As the company grows and learns to operate independently without your complete 24 hour supervision, it is important to be able to manage the business even when your not there. This may be vital to the growth and overall production that your company can achieve, your attendance should not have to reflect or change if you have the proper surveillance and security your business deserves.
So many components are required when operating a business and as most owners soon realize they cannot achieve it all without having the proper staff and standard operating procedures in place. Even with the most trusted staff and policies in place, the business requires protection not only from burglars, it's customers, but from the company operators also. With a current smart business security surveillance plan, it can help reduce and minimize the losses when your not there.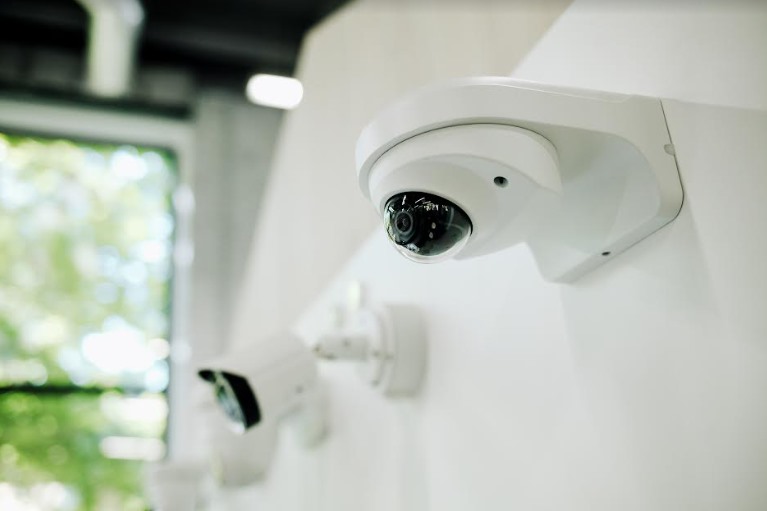 Knowing The Needs Of Your Business Surveillance
As stated earlier, it is near impossible for any business owner to be present and operate the daily, weekly and monthly responsibilities required for any business to operate and grow properly. However, that does not mean you should be clueless to what happens when you are not there.
Seeing is believing: More and more businesses are realizing the necessity of having video surveillance inside their business and possibly covering the perimeter around it. CCTV, (Closed Caption Television) is one of the greatest deterrents of theft and vandalism to date. Nobody wants to be on camera watching their every move and recording any possible wrong doing. Granted, this is only one of the features of having CCTV (aslo known as Video Surveillance) for any home or business. The following features can also be achieved with the proper system in place.
A proper video surveillance system for your business can also achieve the following:
1. Record staff showing up on time for work. This can be specially important for the opening and closing of the business on time.
2. Allow anyone in your establishment to be able to monitor live through the cameras remotely. This can be achieved through a smartphone or desktop computer. This also works for retrieving footage for incidents that may have happened previously that are still saved on the hard drive.
3. Setup motion alerts for areas that customers or staff should not be accessing. Once someone enters the view of the camera an instant alert notification can be sent to the owner or management of the company for proper followup and due diligence. This can be specifically great for inventory control, safe rooms or even offices that carry important information that should not be accessed by anyone without authorization.
4. Let your staff and customers know they are being watched by having live viewing of your cameras. Many businesses place cameras strategically so customers and staff are not aware they are being monitored. This is the wrong approach, place a large screen television inside the establishment as a reminder the cameras are on and working. This alone can deter staff
and customers from attempting to steal or vandalize the establishment. Remember, we are always on our best behavior when we know we are being watched or recorded. Many of the large establishments use this approach and it works.
5. Although pricey, it is recommended to place video cameras with built in lights that are activated by motion. Not only will it offer better resolution and color recording but it will bring attention to anyone that something has been triggered and they are being monitored. These work very well for areas that are dominantly dark during the day or after hours when all the lights are off. The best part is they can be programmed to work all the time or just at certain times when it is dark.
6. 24/7 Recording either in the protected cloud or inside the DVR (Digital Video Recorder) locally. This allows you as the business owner to retrieve important footage when called upon. Most importantly it is vital that you always know the size and recording time that is allocated. Make it one of your first questions as they come in different sizes. For example: Do you require a minimum of 2 weeks of recording stored or 2 months ? This should be decided before purchasing or installing your CCTV system.
7. Live talk & listen directly through your cameras is now available and dominantly being used in the market today. It is understood that a recording without voice is the bare minimum any business should have but imagine if you could actually hear what they are saying? With built in audio and microphone the cameras allow interaction with anyone who has been granted access to listen in live and speak through the cameras to scare off any intruders. The same applies when you go back through the hard drive and watch any recorded videos for following up on an incident that may have happened. An important factor to remember is that this can all be achieved through your smartphone giving you total control anywhere you may be in the world as long as you have data and a connection to your business cameras.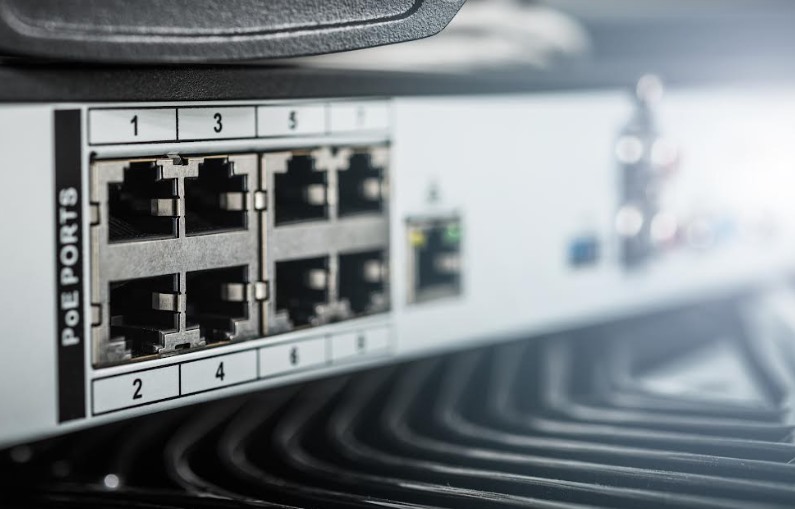 How To Get Started With Video Surveillance For Your Business?
It is important to find the right company to help you protect your business. In doing so always remember to ask the right questions and ensure you are satisfied with all the answers. Remember, you will most likely get what you paid for. So if you are thinking of ordering the equipment and installing it yourself, you could potentially save lots of money, but keep in mind, is that what your business truly needs and deserves?. Your new video surveillance system should offer you peace of mind while at work and when your sleeping, by taking on the role of purchasing and installing your own system it could easily add on stress and unwanted problems.
With any established security company, you can rest knowing that all your concerns will be dealt with and proper attention to detail is taken in protecting your business.
If you are looking for a reputable company here in Canada to properly install, service and warranty your equipment throughout your business then contact us today.
Introducing Alarm Guard Security, proudly owned and operated here in Canada, protecting businesses with security and video surveillance for over 19 years. Contact our service department today for a free no obligation quote on setting you up with the latest video surveillance system that will meet and exceed your needs. Here are a few reasons you should choose Alarm Guard Security:
● Certified Installers
● Free consultation & service guarantee
● Currently operating in all provinces of Canada
● Extended warranties and service plans available
● Over 19 years' experience in security systems and CCTV
● Access to hundreds of cameras, NVR's and equipment worldwide
Don't play the victim card – Call Alarm Guard !!
Contact us today for a free no obligation quote on securing your business. We handle everything from wiring, installation, termination clips, setup and educating you on how to use and maximize your new video solution for your business.
Contact us today for more information
1 866 282 3331