How to Select the Right Security System for Your Home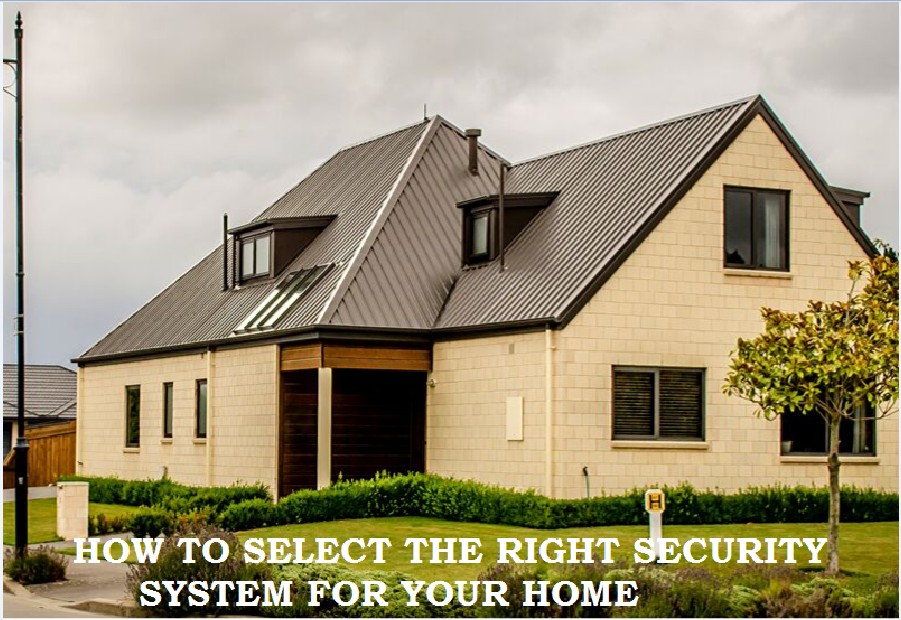 Choosing a security system that best fits your needs can be a daunting and confusing experience. There is more to consider then the monthly monitoring charges or the amount of equipment you can receive up front at no cost. How basic or smart the security system can have an impact on the importance of your peace of mind and family protection. Let's take a look atthe most important questions that you need answered before selecting an alarm system.
The Security Company…
The security company is the most important factor when choosing a security system. Who and what they sell can make the difference in quality and total protection that you can count on. What is their main focus ? Look for a security company that strictly services and sells security and alarm systems. The last thing you want is an internet technician at your home installing your security system. When a company offers security alone you can be assured their focus is on protection. It is highly recommended to seek out the professionals of the industry rather than a company that might bundle services and products that have absolutely nothing to do with security.
Who is monitoring your home's security system?
Many small companies will utilize a third party monitoring station which means you are being monitored by a different company than those who sold and installed your alarm system. Do they meet the requirements of Underwriters Laboratories of Canada (ULC) and have they earned the five-diamond certification from CSAA. When it comes to the safety of your family and home whether it be burglary, intrusion, fire or medical emergencies, who can sacrifice alarm system monitoring quality for a few dollars per month?
Protection vs Lifestyle
When deciding on the equipment being used to protect your home it is important to remember the capabilities of the system. Most security systems will offer a similar level of protection however your lifestyle will only match up with a select few. Do you have a traditional phone line that you would like to use as a form of communication for your system where you can save a few bucks per month ? Or are you looking for an interactive system where the communication is being used through an LTE network (built in sim card)?
Your lifestyle will possibly demand certain features such as a chime when the doors or windows open it will beep and announce which entry has opened. Having access to arm and disarm the security system with your smartphone from anywhere in the world. Would you like your keypad to take photos of the person disarming your system or even take a video in the event of an alarm. Are you looking for smoke and fire detection, flood detection as well as burglary?
Monthly monitoring rates and equipment charges…
Monthly monitoring rates (MMR) will drastically change from company to company depending upon many of the factors stated above. The services included in your plan will determine how high your monthly rates will be affected. For example a basic burglary system will have a lower monthly charge than that of a system that includes video or automation included. After calling 20 companies in Canada to receive a quote on a security system it is evident that charges will vary drastically. The basic monthly charge started at $33.95 and went up as high as $68.95 where it included video and door locks. Prices reflect the level of service for each plan as well as the security company that was performing the work. Remember in most cases you will always get what you paid for…
Equipment Costs Up Front…
Many companies will deliver equipment upfront at no cost, this does not necessarily mean the quality or value is lower than something you pay for up front. Most reputable companies will set the customer up with a good starter kit with a high quality security system and simply ask for the commitment of servicing them for a minimum of 3 years. Some people may think this is a large commitment on their part but let's put ourselves in the company's shoes for a moment. How else could they possibly recover the $850 to $1000 in equipment that they just installed in your home. A reputable company will always give you complete ownership rather than renting and possibly repossessing the alarm system if you ever cancelled.
What To Remember When Calling For A New Security System…
Call a security company that sells and services their equipment
Who is monitoring your alarm system after installation?
Monthly monitoring rate (if its too low it's too good to be true)
What are the upfront costs ?
Is the alarm system being offered fit your lifestyle?
What type of warranty comes with your service ?