Sneaker Theft: A Hidden Industry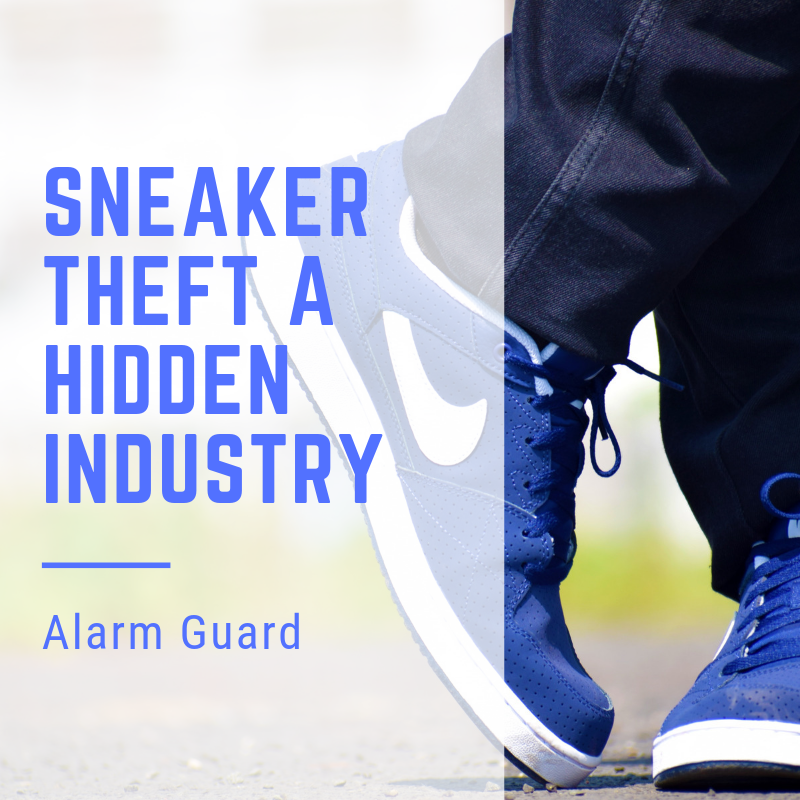 For most, sneakers are simply the casual shoes that they lace up before heading out the door. They're often worn down and stained by rain, dirt and perhaps a rogue piece of gum. For a select few though, this style of footwear is more than a piece of clothing – it's an all-encompassing obsession. For hardcore collectors, spending over $1,000 on a single pair is a small price to pay to own a limited-edition piece. In fact, before a big launch, it's common to see large crowds and endless lines outside of sporting goods stores. In much the same way collectors of art, watches and memorabilia carefully preserve their goods, a sneaker collector would never dare to wear their beloved shoes outside, especially if they cost a bundle.
The most expensive pair of sneakers launched in 2019 was the Air Jordan IV 'Michigan' PE, which was so exclusive it wasn't even technically for sale. Still, experts estimate the value at just under $5,000. With prices so high, it's little wonder that there's often cases of theft surrounding these products.
Earlier this summer, police finally caught up to a burglar who had successfully robbed a luxury shoe warehouse. During his four heists, the crook managed to grab 50 pairs of limited-edition sneakers. It may not sound like much of a haul, but the value exceeded $50,000. Authorities apprehended the man, who was later revealed to be a former employee of the facility.
Because some lines and brands of shoes are produced in small batches, they can be difficult to locate and expensive to purchase at a re-sale. One seasoned collector returned home to find his front door kicked in and his beloved collection stolen. The man had numerous costly shoes valued at about $10,000. The victim believed he was targeted as the neighborhood was typically quiet and the thieves specifically targeted his collection, along with a small number of other valuables.
These crimes also come with serious penalties. Recently, a 15-year-old boy was sentenced to five years in jail, following the robbery of a pair of Nike sneakers. He arranged to meet another boy with a ruse of buying the shoes, then stole them at gunpoint.
One of the biggest shoe heists ever occurred just a few years ago, when a truck with over $1,000,000 worth of luxury sneakers was stolen from a warehouse in Los Angeles. The truck was later recovered completely empty. Oddly, an anonymous tip led to the recovery of most of the goods, but police had no idea who pulled off the daring robbery and who called in the tip.
There was one incident where the possession of a rare and valuable sneaker led to the solving of a crime. An angry bar patron threatened a bouncer and was tracked down by police because he was wearing a highly unusual pair of shoes. Other customers were able to recognize the man's Anthracite/Club Purple Air Jordan 1 Phats, a bright purple and black high-top sneaker with red details. Police found and arrested the man thanks to his flashy shoes.
To protect your precious collections, call 1-866-282-3331 or visit alarmguardsecurity.ca