What is Z wave and how does it work for smart home devices?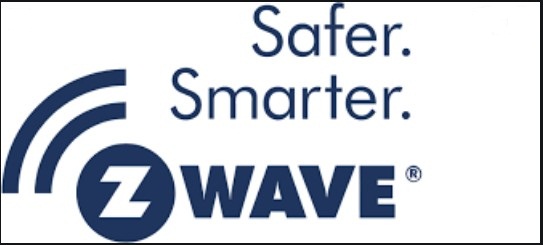 To put it as simple as possible Z wave is a wireless protocol that essentially connects smart home devices for commands. Basically the language that devices use to speak to perhaps a security keypad or a hub that allows the user to send and receive commands from.
Unlocking a door, turning on lights or even raising the temperature of your thermostat are all smart devices that can use Z wave for communication.
What is Z wave plus ?
This is a recent upgrade to the traditional z wave where added things like an increased range, extended battery life and additional RF channels. You might know this as Z wave 500 series.
Can Z Wave Products Be Used As A Repeater ?
Only z wave products that are plugged in or using electricity as power can repeat a signal from one device to another that are far away from the Hub or keypad.
For example: If you have a really big house and you want to put a door lock on every door they will not repeat the signal to each other as they are battery operated. So if one or two door locks are too far from the keypad or hub they may not be in range to work properly.
Now, if you have a z wave thermostat in between these door locks it will repeat the z wave signal as it is a powered device. Same applies if you plug in a smart lamp module or light switch operated by z wave. I think you get the idea.
What's The Difference Between Zigbee & Z wave?
Zigbee operates on 2.4GHz ( which is a major frequency for Wi-Fi) and Z wave operates on the 800-900MHz radio frequency range. This mean that Z-Wave doesn't really suffer from any major interference issues where Zigbee could due to the popular frequency.
Z wave & How It Works With Smart Home Security
Now that you have a general idea of what Z wave is let's talk about how it is used with Security systems and smart home devices that connect to your keypad. In this case the keypad is your main control that sends and receives the information to all your z wave products.
Let's talk about how you are able to control your smart home devices with your security system. The platform that i will talk about in this article is Alarm.com.
What Is Alarm.com
Alarm.com is an online app that can be downloaded on your smart phone that will allow you to arm and disarm your system as well as control video and z wave devices. This is all made possible through an alarm.com GSM installed through your keypad or system enhancement module.
So why would someone want to control their smart devices through their smart security system rather than simply buying the products online that comes with a hub and free app?
Well, the answer is implied in the question. "security" . On so many levels it simply makes sense and adds a layer of protection for you and your home.
Automation, Rules & Scenes
Integration and automation is one of the major players that would steer anyone that is interested in a smart home platform to go with a smart security system. Creating scenes to arm and disarm your security system, "rules" where you can create an event such as.. If i unlock my door i want my lights to turn on and my security system to disarm. If i arm my security system i would like all my doors to lock and thermostat to drop in temperature.
Let me leave you with one last reason to choose a smart home security system before you start buying any smart device packages off the shelf at your local retailer.
Why Smart Home Security ?
In the event of a fire not only will your security system alert the fire department but all your connected door locks will automatically unlock. This may only save someone 3-5 seconds in an emergency like a fire but i like to have every second that i can at that moment.
To learn more about home security please visit Alarm Guard Security