Why Using a Fake Alarm Sticker Instead of a Real Security System Could Cost You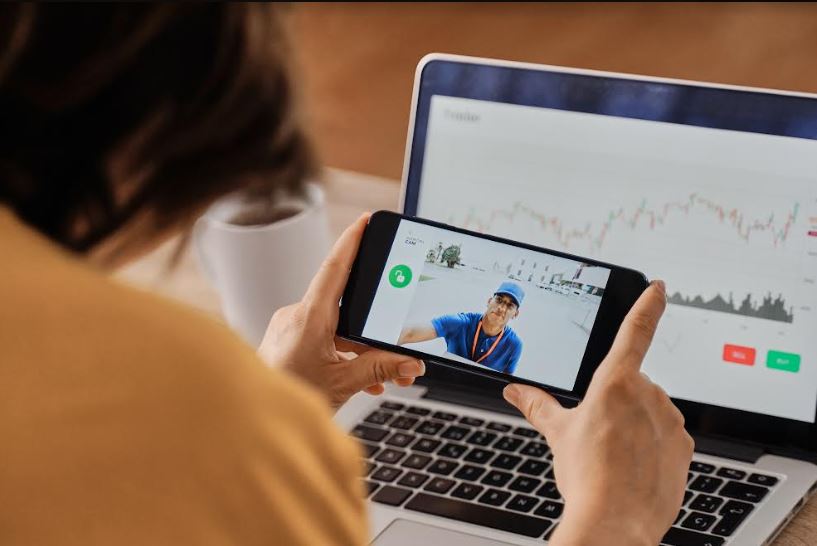 The blue-colouredbackgroundand bold white font of the ADT alarm guard logo is easily recognizable by it's placement on homes and businesses everywhere. Though a regular passerby might not notice it every time, a prowler looking for a property to rob will certainly take note of the sign, which indicates the location is well-protected by a vast security network. The image provides not only reliable back-up but also piece of mind.
It's for this reason that some owners look into slapping a sticker on their window, in place of an actual security system. It may be for budgeting reasons or the belief that their location wouldn't actually be targeted. Whatever the motivation, the reality is that a sticker alone won't protect a property – and it might make things much worse.
As mentioned, the blue logo indicates the presence of an alarm system. However, anyone taking a second look at the location will notice that the sticker isn't accompanied by any visible equipment. Additionally, though some online retailers do sell imitation security stickers, their supposed companies are fake and easily noticed. A potential burglar – who is no doubt familiar with a wide variety of safety companies – will not be fooled.
A large percentage of break-ins are committed by those that are familiar with the home. It's a scary fact but a portion of burglars are those that entered the property for previous maintenance work or are acquainted with the owners. These individuals in particular will know that property isn't actually secured.
If the house or business is targeted by a criminal, the perpetrator will quickly realize there is no deafening sound of an alarm or incoming law enforcement. Once the owner sees their ransacked space, they will likely be chastised by police and insurance adjusters for their fake system. In the case of employers, the issue may be even more serious. Surveillance systems capture more than crime and many businesses use them to review recordings of accidents and incidents on the company property. If such an event occurs and a worker requests the clip, the owner could be in serious legal trouble.
It's understandable that both individuals and companies have concerns about the potential cost of a full security system. After all, without any research one might assume that these devices require a huge initial investment, as well as enormous monthly fees. However, many packages and customization's are available to match the buyer and their budget. Moreover, the average cost of a home break-in is well over $2,000. Aside from the fact that an alarm will provide an insurance discount, the financial loss associated with a break-in – not to mention the emotional one – is much greater than the cost of a basic security system. Keep in mind that a policy's coverage will not always compensate enough to replace all stolen or damaged items, especially if they were rare.
Invest in a security system today – it might just be the best dollars you've ever spent. For a free quote call 1-866-282-3331or visit: alarmguardsecurity.ca.