Is Your Home At Risk For Burglary Or Vandalism?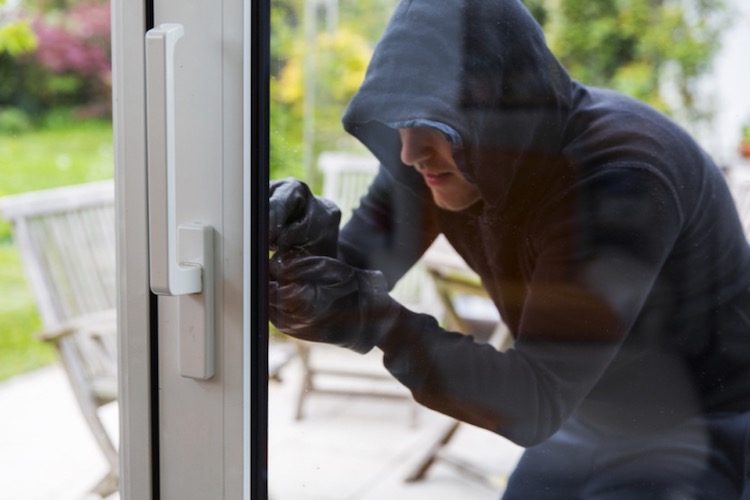 A home security assessment is essential to identifying weaknesses in the physical environment that might provide an easy opportunity for a crime to occur. Read our security assessment recommendation and learn how to combat the tricks of the trade by burglars.
Create a checklist to assist you in identifying possible weaknesses in and around the home you are performing an assessment for. While nothing can make any home absolutely "burglar-proof," recommendations are intended to create security layers that, if implemented, can serve to reduce criminal opportunity and make it more difficult to force entry into the home.
Always assess your home's security from the standpoint of a burglar.
What will attract a burglar to your home?
Are doors and windows difficult to defeat?
How is the visibility in and out – day or night ?
Is there an alarm system in place ?
Signs of a burglary alarm system warnings on lawn or windows ?
What can the homeowner do to make their home too risky for burglars?
HERE ARE THE TOP 3 LAYERS OF PROTECTION THAT NEED TO BE ADDRESSED FIRST AND FOREMOST WHEN ASSESSING YOUR SECURITY NEEDS…
1. PERIMETER PROTECTION
ENTRY/EXIT: This will include all doors that enter and exit the home.
Perimeter Plus: This will include entry/exit doors as well as windows.
Exterior Perimeter: Cameras overlooking the exterior area of entry/exit areas.
2. INTERIOR PROTECTION
Motion Detection: Covers areas for motion protection for each designated area inside the home. Motion detection is used in most cases when the customer is not home just in case an intruder somehow bypasses a window or door that might not be protected. This would be considered a second layer of protection in case the first layer is penetrated.
Glass Break Protection: Glass Break Protection is commonly used to protect windows from intruders both when the customer is home or sleeping as well as when they are not home. Sometimes glass break protection is introduced due to the fact that the customer has very large animals in the home that may cause trouble for motion detectors and cause false alarms.
3. LIFE & SAFETY DEVICES
Fire & Smoke Protection: Fire & Smoke Protection is the law. The difference between a monitored smoke detector and a local smoke detector installed in the home is whether or not somebody outside of the home is notified in the even of a fire. For example: with a monitored smoke detector the fire department is dispatched in the event of an emergency where a local smoke detector will only beep notifying anyone in the home assuming they are awake or coherent.
Carbon Monoxide Protection: Carbon Monoxide Protection is the best and only protection against the silent killer CO. This is very important to have monitored as this type of threat is odorless and tasteless which makes the risk of death higher than other threats.
For more information on how to take the next step in protecting your home with a security system call Alarm Guard Security at 1 866 282 3331 and speak with a security consultant for a no obligation quote on protecting your home. You may be surprised on how cost effective it really is.