Alarm Guard Steps Up On Senior Protection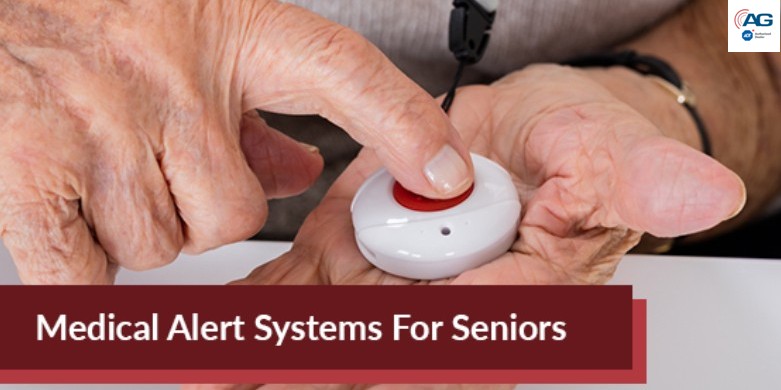 Alarm Guard Steps Up On Senior Protection
Recently we have received an abundance of calls regarding families needing an added protection for their senior loved ones. While Alarm Guard continuously offered the senior protection service as an add on to our burglary protection division, we have recently vamped up our (PERS) Personal Emergency Response sector due to the overwhelming need for it.
For years the Personal Emergency Response System was available as a standalone service but it had its limits. For example the mobile alert system communicated through a phone line which would limit the distance area that the person could be protected. Because the main unit was connected to a phone line it was forced to be stationary and the mobile device was limited to around the house unless it would lose connection with the main unit.
The traditional system was great if the person needing the assistance was confined to their bed or inside the home. Unfortunately the device wasn't waterproof so it limited protection away from baths or showers. What if the phone line was down ? Well, that is another drawback as without the phone line the communication could not get through to the central station in the event of an emergency. Most of the older units didn't offer the fall detection or two way voice on the mobile unit and unless the accident happened close to the base unit. it limited any voice conversations with dispatch.
New & Improved Mobile Alert System
The future of mobile alert systems and senior protection has arrived and is currently offering the many needed essentials that give peace of mind to the whole family. Caregivers across Canada have commended the senior protection division at Alarm Guard Security for choosing the smartest and latest mobile alert system on the market. The front line workers in Canada continue to recommend our system to seniors and families in need of adding value to the safety and independence for their loved ones.
Here are the main differences between the old PERS units and the current PERS that is being utilized by Alarm Guard Security today.
Traditional PERS: Connects to phone line for communication
New Mobile PERS: Built in cell radio for communication
Traditional PERS: Only works within 100ft of base unit in home
New Mobile PERS: Works anywhere in Canada on the go
Traditional PERS: Cannot be worn in shower or bath
New Mobile PERS: Waterproof for shower and bath or in the rain
Traditional PERS: No fall detection or very limited function
New Mobile PERS: Built in fall detection with live voice initiated
Traditional PERS: Limited battery life
New Mobile PERS: Longer battery life up to 36 hours
Traditional PERS: No GPS or location tracking
New Mobile PERS: Includes mobile GPS location tracking within 2 meters
Traditional PERS: Larger mobile device and bulky
New Mobile PERS: Smaller easily mobile as necklace/watch or keychain
Traditional PERS: No geofencing or limited alerts
New Mobile PERS: Geofencing to alert if loved one leaves area for concern
Traditional PERS: Limited access for caregivers or family
New Mobile PERS: Notifications and access for caregivers and family.
As you can see there are tremendous benefits to the new "mobile medical alert device" currently offered by Alarm Guard Security. All the improvements give seniors what they deserve, independence.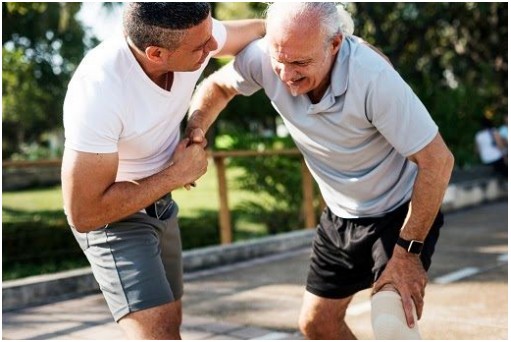 The new PERS unit can offer freedom not only to seniors but caregivers and family members offering them peace of mind. There is no greater feeling than knowing your loved ones are being protected and safety measures are put in place for them. The immediate access to res-ponders 24 hours per day / 7 days a week is enough to allow anyone peace of mind and a good night's sleep.
Can You Put A Price On Safety?
Most people would agree that for less than the price of a coffee a day or a tank of gas per month you could add complete freedom and independence to a loved one. The most important part of our lives is freedom, independence and the safety of ourselves and others. When searching for a mobile alert system the price should not deter anyone from committing.
Alarm Guard Security offers senior protection for as little as $0 upfront with free next day shipping (conditions apply). Simply Call 1 855 252 4992
Don't Play The Victim Card – Call Alarm Guard
For More information Visit Our Senior Protection Section